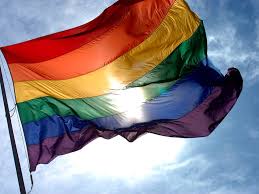 News Editor Levi Joule takes a quick look back at the year's highs and lows for the GLBT community, both here at home and abroad.
 Highlights: 
Marriage Equality in the United States
2014 saw a number of anti marriage equality laws struck down by judges, paving the way for same sex couples to marry, most surprisingly in deeply conservative states such as Utah and Oklahoma. The latest to join the ever growing list is Florida, where same sex marriages are set to now be performed on January 6th. Same sex marriage is now legal in 36 of America's 50 states.
Bingham Cup NZ Falcons Win Bowl
The NZ Falcons FC won the Bowl at this year's Bingham Cup held in Sydney in late August. The NZ Falcons took on the Emerald Valkyries in the Bingham Bowl final and came out on top with a 25 to 19 win.
University of Auckland Holds First Ever Pride Week
The University of Auckland held it's very first ever Pride week, along with a queer issue of student magazine Craccum. The week was a result of the colooboration between the students associaiton and the University of Auckland's equity office. Queer Rights Officer, Levi Joule said of the event "We've had such a positive response to the lgbti student and staff network, so it seems only right that we are now celebrating our own Pride Week here at the University. Lgbti research is increasingly underway at tertiary institutions, and lgbti issues are recognised as part of mainstream culture, business, politics and society. To have a week dedicated to exploring, discussing and debating these issues, as well as enjoying the Pride Week events, is a fantastic opportunity for everyone. This is an historic moment for our University."
Rainbow Youth Celebrates 25 Years
Rainbow Youth celebrated their 25th anniversary this November and held a celebration at Auckland's floating pavilion. Louisa Wall spoke of the importance of GLBT organisations such as RY saying that Rainbow Youth was an example of a group which meant "everybody in our community can live a very normal, ordinary transparent life. The ultimate goal for our community is we are normal New Zealanders but can come together for times like this and celebrate the wonderfulness we can give to the world."
New Zealand Named Second Most Gay Friendly Destination 
New Zealand was named the second most friendly destination for GLBT travellers by travel guide Lonely Planet in October, with Lonely Planet's Chris Zeiher saying that NZ's "inclusive and progressive behaviour" and "brilliant network" of GLBT friendly home stays as well as marriage equality gace NZ the high ranking. New Zealand came only second behind Denmark.
New Rules For Gay/Bi Men Donating Blood
Rules were changed in December for gay and bisexual men donating blood, while there had previously been a five year ban after the last time engaging in anal or oral sex, that ban has now been reduced to one year. The US has now announced similar moves, where the FDA have recommended  the lifelong ban on Gay/Bi men donating blood be reduced to a one year stand down period.
 Lowlights
Winter Olympics and Russia's Anti GLBT Laws
February's Winter Olympics was overshadowed for many in the GLBT community with this years games being held in Sochi, Russia. Russia has faced heavy international criticism following it's crack down on GLBT Russians and new anti gay laws.
Grant Robertson Loses Labour Leadership Election
In October, Grant Robertson fell just short of his bid to become Labour leader and potentially New Zealand's first gay Prime Minister. New Labour leader Andrew Little announced Robertson as Labour's new finance spokesperson.
Poof and Urge Bar Closures
2014 marked the closure of two Auckland gay bars. Poof went pop, with Shanghai Lil's replacing the gay bar on Ponsonby road, while Urge announced they would be closing after 17 years, with a final party to be held in February.
Uganda
Uganda's anti gay law was struck down in September by the Ugandan Supreme court, however that was on a technicality and not long after an even harsher anti gay law was passed by the ultra conservative government.
2014 General Election
Representation of the GLBT community decreased following the 2014 general election, with Maryan Street missing out on a return to parliament and Labour's star candidate Tamatti Coffey not being ranked high enough to make it into parliament for the party.
 Article | Levi Joule.