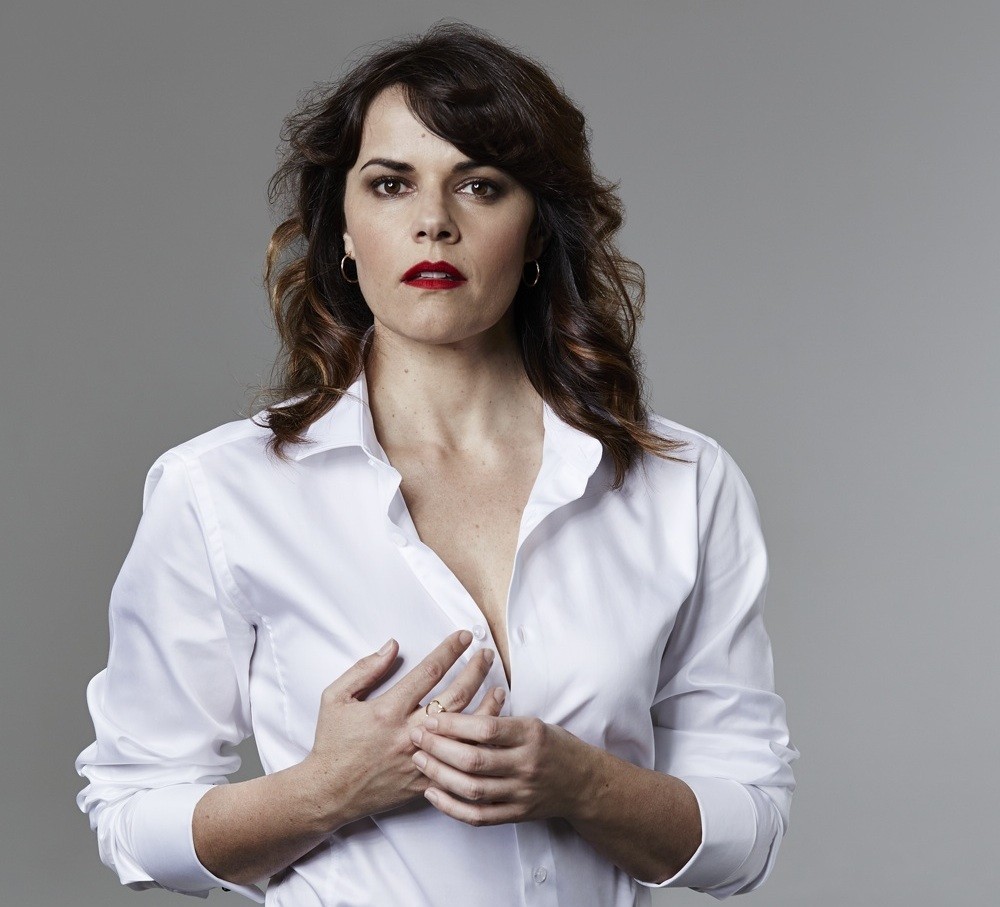 Reinvention in many forms is the thread that ties together ATC's 2015 progamme.
Revivals of classic works, a new Australian play about the master of reinvention, Rupert Murdoch, and an enlightened new adaptation of an Ibsen classic by award-winning New Zealand author Emily Perkins comprise just some of the diverse line up of new and existing work on offer in 2015.
A madcap summer comedy caper in which a gang of criminal misfits pose as an amateur chamber orchestra kicks off ATC's 2015 season.
The Ladykillers, by Irish playwright Graham Linehan, is set in the lopsided house of sweet old Mrs Wilberforce from which a gang masterminds a daring bank heist.
Nominated for five Olivier Awards including Best Play, Graham Linehan's razor-sharp adaptation of the classic 1955 Ealing comedy wowed audiences and won rave reviews when it first opened on the West End.
The Ladykillers welcomes to the stage Annie Whittle, Carl Bland, Andrew Grainger, Byron Coll, Peter Hayden and Paul Minifie. Colin McColl directs this exuberant, iconic and irresistible comedy with a heavyweight creative team that includes John Gibson, Elizabeth Whiting, Rachael Walker and Phillip Dexter MSC.
Then, leading New Zealand novelist Emily Perkins makes her first foray into theatre writing with an enthralling adaptation of Henrik Ibsen's A Doll's House, opening 30 April.
Nora appears to have a picture perfect marriage. Her husband is ambitious, successful and handsome and their two children are bundles of joy. But all is not what it seems in the Helmer household. As they prepare to celebrate their first Christmas in their new home, events from the past crash the festivities and Nora's domestic bliss suddenly dances before her eyes.
This timeless tale of personal revolution versus the stultifying effects of domesticity remains as potent as ever. Under the direction of Colin McColl, the world premiere of Perkins' compelling contemporary adaptation, starring Brooke Williams, Jared Turner and Peter Elliott, will be one of the year's theatrical highlights.
British playwright and actress, Shelagh Stephenson took the theatre world by storm with her award-winning comedy The Memory of Water. With Enlightenment, opening at Maidment Theatre on 28 May, Stephenson (also a writer for Downton Abbey) has crafted a metaphysical mystery thriller about loss, liberal sensibility and the centripetal forces that tear apart kith and kin.
Five months since the disappearance of their backpacker son, all Lia and Nick can cling to is a vague email mentioning Jakarta and the possibility that he may be alive somewhere. Unsure who to turn to, or even whether he's alive, they frantically seek clues, comfort and strength. Then, out of the blue, the lost young man seemingly materialises at Heathrow airport. But is he the real thing?
Intense, intelligent and shot with humour, Andrew Foster directs Robyn Malcolm and Stephen Lovatt in this a startling and suspenseful work.
ATC welcomes a group of very special guests on 5 and 6 June with the arrival of the Globe to Globe touring production of Hamlet starring our very own Rawiri Paratene (Whale Rider).
Directed by Dominic Dromgoole, Artistic Director of Shakespeare's Globe, The Hamlet Globe to Globe tour opened at Shakespeare's Globe on 23 April 2014, the 450th anniversary of Shakespeare's birth. In 2015, Auckland Theatre Company and New Zealand International Festival present the New Zealand leg of this completely unprecedented theatrical adventure currently travelling across the seven continents to bring Hamlet to every single country on earth. With its travelling band of sixteen extraordinary actors, this is Shakespeare as Shakespeare intended it.
In 2015 ATC will introduce a new programme-within-a-programme, seductively called the Sex and Power Winter Season at Q.
From 25 June – 19 July Stuart Devenie will become the most powerful media magnate in modern history, in Rupert. The newest work by Australia's Godfather of playwriting, David Williamson, takes a cabaret-style romp down memory lane in a staged managed version of Rupert Murdoch's life.
Watch as Rupert tap-dances his way to early success across the ditch, discos towards his big American breakthroughs, shares a fiery post-Falklands tango with Margaret Thatcher and charms some of the most influential and powerful players of the 20th century in his meteoric rise to the top. Opponents are mere ninepins to Rupert's bowling ball. But what happens when the man who owns the news suddenly becomes the news?
Jennifer Ward-Lealand will join Devenie in the large cast, and Colin McColl will direct the play that was a smash hit at the box office when it premiered in Melbourne Theatre Company's 2013 season.
With the second half of ATC's Sex and Power Winter Season comes Lysistrata by Aristophanes. The twist? This classic Greek comedy has been reimagined in a new translation by New Zealand's theatre superpower, Michael Hurst.
From 30 July – 23 August, Amanda Billing, Jennifer Ward Lealand , Mike Edwards and an ensemble of Auckland's favourite performers take on the bawdy 411 BC comedy in which the women of Athens and Sparta abstain from sex with their husbands and partners in order to convince their menfolk to end the Peloponnesian War. But this strategy leads to an all out war between the sexes and some hard bargaining from the boys.
Michael Hurst and the creative team that brought you Chicago will unleash their talents in another sensationally sexy stage spectacular, breathing fresh life into Aristophanes' timeless text. Provocative, risqué and relevant as ever, Lysistrata is a ribald yet pacifist masterwork, and one the greatest comedies ever written.
Then, come Spring, three of New Zealand's favourite theatre stalwarts George Henare, Ray Henwood and Ken Blackburn will be Heroes in the play by Gérald Sibleyras and translated by Tom Stoppard.
On the terrace of an old soldiers' home, three World War I veterans wile away the day gossiping about the nurses, reminiscing and exasperating one another with hare-brained schemes. Gustave suffers from a crippling agoraphobia. Henri is afflicted by a gammy leg. And Philippe periodically passes out because of a piece of shrapnel lodged in his brain. Their querulous and cantankerous camaraderie is tested when Gustave conceives an improbable escape plan that will take them to a distant poplar-lined hill and, perhaps, freedom.
Sir Tom Stoppard is one of the world's greatest living playwrights. Adapted from the hit French comedy Le Vent de Peupliers by Gérald Sibleyras, this hilarious and poignant translation won the 2006 Laurence Olivier Award for Best New Comedy.
In October, My Own Darling by Grace Taylor will open as part of ATC's Mangere Arts Centre – NgÄ Tohu o Uenuku season.
Grace Taylor is a creative force to be reckoned with – a leading light in the Rising Voices spoken word poetry movement, recipient of the 2014 Creative New Zealand Emerging Pasifika Artist Award and a passionate advocate for the rights of young people.
Taylor made her directorial debut last year with the moving and unflinching Skin for ATC's 2014 Selecta season. In Untitled she brings her heart and soul to the stage inviting audiences to join her on an intimate journey through the social landscape of Auckland.
For young people, The Lolly Witch Of Mumuland will have its world premiere in the April (Mangere Arts Centre) and July (Selwyn College Theatre) school holidays.
The writer of Polly Hood in Mumuland has dreamed up another adventure in the wacky Mumuland. H and G are twenty-first-century kids, hungry for food and adventure. They go on a journey to save their family from the breadline and end up in the clutches of a very wicked, Zumba-dancing witch!
With a little help from talking pigs, diva chooks and the ever-hilarious Aunty Sila, will H and G sing and dance their way out of trouble or end up as the Lolly Witch's next sweet treat?
And it wouldn't be pre-Christmas at ATC without a show-stopping musical. In November 2015, audiences are invited to get their glad rags on and dust off their lucky dice for a revival of the Broadway legend Guys and Dolls.
Nathan Detroit needs a home for his permanent floating craps game. To raise cash, he bets professional high-roller Sky Masterson that he can't date the doll Sarah Brown. But when Sky and Sarah fall for each other the stakes are raised. Meanwhile Nathan is doing his darndest to stay out of the matrimonial clutches of his long-suffering fiancée of 14 years, Miss Adelaide. Gambling with dice and love, will luck be a lady for our fabulous foursome?
Based on Damon Runyon's iconic tales of New York's underworld of gangster and gamblers, missionary dolls and scantily clad showgirls, Guys and Dolls boasts one of the greatest musical scores in the history of American theatre, including the immortal classics Luck Be a Lady Tonight and Sit Down, You're Rocking the Boat. Raymond Hawthorne will direct a large cast that includes Shane Cortese and Roy Snow.
Subscriptions are now open for Auckland Theatre Company's 2015 season. Subscribers are the first to hear about additional offerings and events throughout the year before they are publically announced. This includes The Next Stage, ATC's programme for the development of new works, ATC's youth show and community events.
Keep an eye out for further details in the coming weeks on the company's website www.atc.co.nz.
Article | Siobhan Waterhouse.
Photo | Michael Smith.