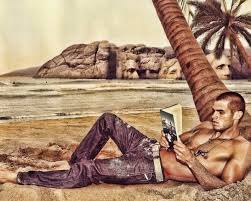 Lydia Zanetti gives us  a list of her GLBT influenced favs for your quiet new years at the beach…
Boy Meets Girl: The Myth of Iphis by Ali Smith
The sort of book you pick up, read in one sitting and casually start reading again straight away. Short, sharp and simply fantastic. Other highlights: Artful, There but for the and her latest How to be both.
Fun Home: A Family Tragicomic by Alison Bechdel
Alison Bechdel came to Auckland in 2014 and lordy, it was a time. Most famous for her Dykes To Watch Out For and, of course, the Bechdel Test – Alison takes us back to her childhood in the most wonderfully hilarious, insightful and revealing of ways. There's also the equally amazing follow up Are You My Mother?.
Delta of Venus by Anais Nin
There's all sorts of sauciness in this one and also some fantastic writing. Get historical.
Vintner's Luck by Elizabeth Knox
Don't be fooled by the movie, this book has some of the most exquisitly heart-wrenching love scenes ever inscribed by a kiwi. Support local and get both Vintner's Luck and the sequel The Angel's Cut.
Why Be Happy When You Could Be Normal? By Jeanette Winterson
The real story behind Winterson's infamous Oranges Are Not the Only Fruit, which also happens to have the best title ever. And once you're done with that dive into the rest of her back catalogue including The Passion and Sexing The Cherry (!).
Brokeback Mountain by Annie Proulx
Ahh gawd no don't. It's just too depressing.
Dress Your Family in Corduroy and Denim by David Sedaris
You will laugh out loud and also wish you lived in Anne Frank's apartment. That is all. This man is a genius.
 Article | Lydia Zanetti.