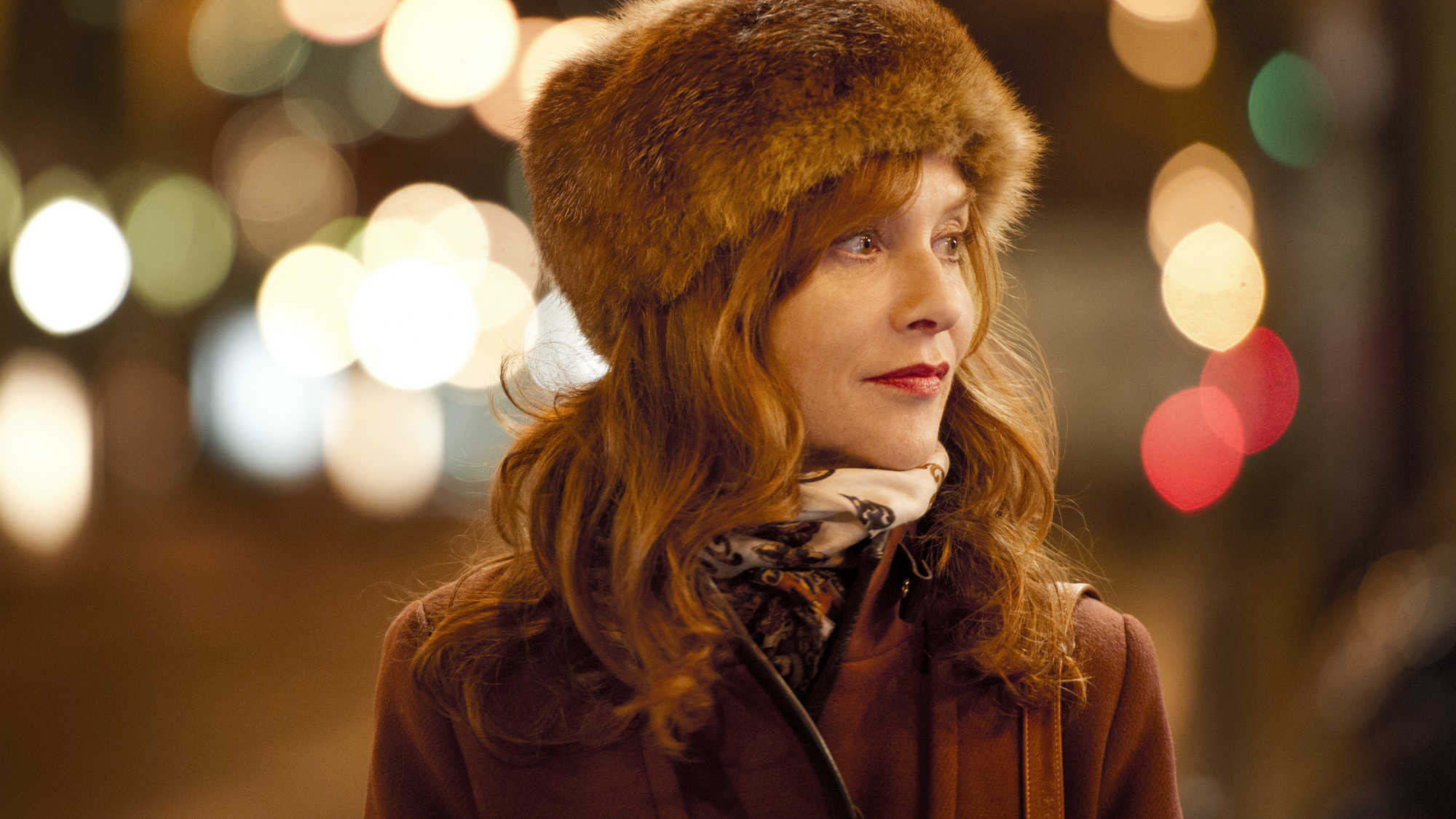 Samuel Te Kani emerses himself in this superior French film.
Folies Bergere plays out like a French film that knows it's a French film, it's most conspicuous departure from reflexive French-ness being the rural setting where stories of its ilk normally never breach the gilded pavements of a perennially 1920's Paris (ironically the title references Paris's nineteenth century cabaret club of the same name). The knowing French cherry on this Francophile melange is Isabelle Huppert herself, one of the few not-quite-Hollywood crossover- darlings, who as a starkly unhappy country wife outshines the adequate supporting cast like only Isabelle Huppert can.
Huppert plays the aforementioned wife Brigitte, redirecting the somber Bovary (Madame) echoes to comic effect, only fitting as its a new century and infidelity, dare I say it, a blessed grey area.
That's what makes this film so fresh, with its gently satirical French-ness. It's structurally identical to an erotic thriller, yet keeps things breezy with its lack of moralising. Brigitte and Xavier are a married, middle aged couple rearing cattle in Normandy. The combined appearance of their neighbours niece and friends gathering for a party over the fence, and a frustratingly symbolic rash across Brigitte's chest, culminate in her leaving for Paris under the pretence of seeing a dermatologist. In reality, she's chasing a man her definite junior she met at the party, and working out some overdue 'itch' besides.
Everything about this film was unexpected for me. The romantic-comedy clearly isn't dead, outside the contrivances of more lavishly budgeted American efforts anyway. Here we're shown an intensity of longing beneath the structures and veneers of married life, and then shown how a couple in loves wane might positively navigate this. It's beautiful and profound without being melodramatic, evidences the couples love almost naturalistically in all the subtle nuance of domestication, even when tested by restless spirits. And it's funny. Very funny.
Also the soundtrack is inspired, particularly the use of Glass Candy's 'Warm in the Winter' for Brigitte's revelatory decision to go to the party. It gave me goosebumps!
Again, you just don't see much American cinema grasping marriage with the same elastic sympathy, they're still dealing in hopeless absolutes and their dour treatment of similar themes is painful proof. Trust the French.
Folies Bergere is screening in selected cinemas now.
Article | Samuel Te Kani.