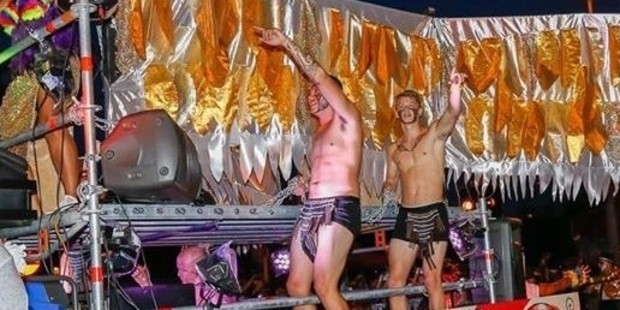 The Rotorua Chamber of Pride has won best 2015 Pride Parade float.
Richard Taki says that "this year it was an extremely hard decision so has taken a few extra days to finalise. Tamati Coffey's entry showed a true community spirit by bringing together GLBTIQ people of different ages from Rotorua. They brought us the story of local legend Kurangaituku 'The Birdwoman', re-imagining her as a victim needing to be freed from her historical stigma. The look and feel of the float was uplifting, especially when the wings expanded. Again I would like to thank every person who helped make the 2015 parade a Monsterlicous experience."
Rotorua's winning entry was designed and lead by former TVNZ broadcaster and Labour party candidate Tamati Coffey.
The top 5 entries were:
Rotorua, First Scene, Family Bar, Air New Zealand and Westpac.
Taki says that "others worthy of mention were the NZAF AIDS Remembrance Float, NZ Police, Mika Haka Foundatin, ANZ and the NZDF."
Article | Levi Joule.