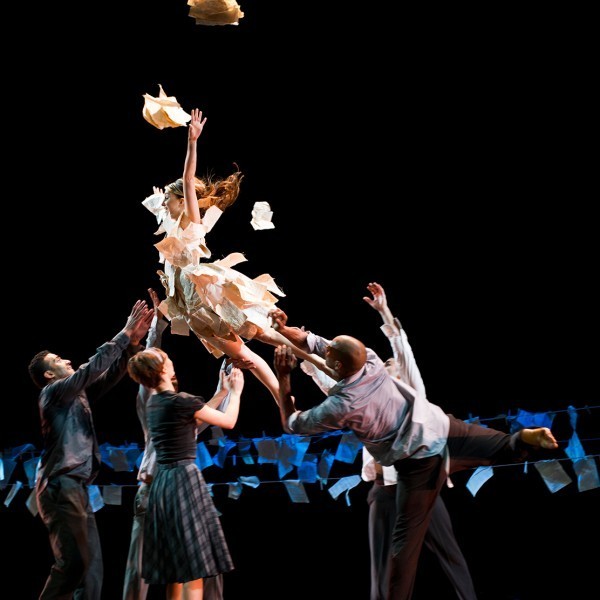 Changing the atmosphere of Auckland busiest street is no easy feat, but the AAF is giving Queen Street the feel of cultural hub. Express looks over its favourite shows so far, focusing on crown jewel Cedar Lake.
Auckland Art Festival has taken over Aotea Square and it's surrounding venues with a culture filled buss like no other – highlights of the festival thus far have included: Groupe F returning from France and taking over the Domain for fireworks and lights spectacular Skin of Fire; the Speigeltent's presence in Aotea Square which has housed concerts from Neneh Cherry and Lake Side Drive as well as the contemporary rockabilly circus Limbo; the Silo theatre's gorgeous heartfelt season opener The Book of Everything; and The Kitchen, an atmospheric feast of drumming and cooking at the Sky City Theatre.
One particular highlight launched on Thursday 12 March was the New Zealand debut of Cedar Lake Contemporary Ballet. The group performed at the Civic – the opulent, whimsical theatre – again proving to be an ideal venue for housing the creative glory of the festival's finest cuts.
But the dancers were not be outshone by their venue. Stunning moves was performed to three very different pieces – each the work of a different international (and world renowned) contemporary dance choreographer. Canada's Crystal Pite moulded the moody opener Grace Engine, which presents New York's subways a dark urban lair to chilling affect. Israeli choreographer Hofesh Shecter followed with Violet Kid – using precise group choreography involving all 14 dancers on stage at the same time to tell an eerie tale of conformity and survival. After two dark urban tales, Jo Stromgren's Necessity Again proved a breath of fresh air to close the show as a bright romp sees office workers liberated from their mundane paper work (and for some of the boys their shirts) to a score of post-war French classics. At times a little saucy, the displays of passion suggest the baby boom was on it's way!
The Auckland Arts Festival continues til Sunday 22 March. For more info visit: www.aaf.co.nz.