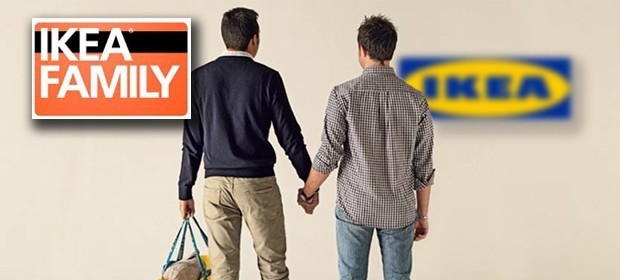 The world's largest furniture retailer said its magazine Ikea Family Live "demonstrates various aspects of home life regardless of age, gender, sexual orientation" and as result must be pulled from publication in Russia to comply with it's law. 
The Guardian reports that the Swedish furniture seller is halting the publication of its online magazine in Russia because of fears it may be violating the country's homophobic law banning the promotion of same-sex relationships.
In a Russian language statement, the Swedish furniture store said "we understand that some publications in our magazine can be considered as propaganda"
The 'propanganda' law Ikea are referring to was passed in 2013 and bans the promotion of "non-traditional sexual relations" to people under the age of 18.
Article | Levi Joule.