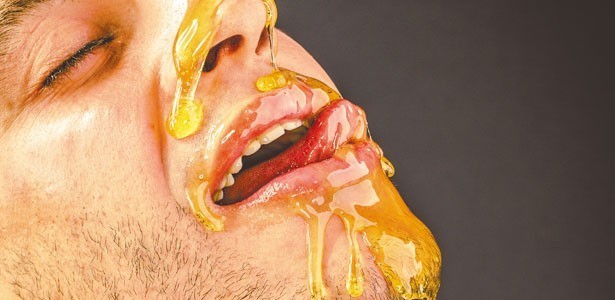 Many of us have heard about the benefits of manuka honey, but do we understand the true power of this natural product?  From external uses to internal health the power of manuka honey has been widely written about and studied for centuries.
Now I am the first to jump up and down about the evils of sugar, however, I limit my consternation to refined sugar – that which comes out in powdered, granulated or manufactured syrup form. Manuka honey on the other hand, I put into the same class as fruit – don't go crazy with it and all will be well. There are such things as good sugars and bad sugars and manuka honey, is one of the good ones. Again, be wary of the type of honey – unrefined and minimal filtering is best.
But why?
Manuka honey, in all it's raw goodness, can have antiseptic properties, is typically gentle on blood sugar, can be liver-friendly and is a great source of fuel for burning. Honey from your local area can also have the added benefit of aiding with allergies from pollen. Manuka honey is also successfully used to treat skin ailments, from cuts to eczema, and its antibacterial qualities have been widely recognised with many hospitals using a medical grade manuka honey in wound dressings.
So where is honey used?
Medicinal
One of the most important attributes of raw manuka honey in this context is that it possesses inherent antibacterial properties. This makes it particularly useful in treating burns, peptic ulcers, gastroenteritis, and infections. This latter usefulness in treating infections is particularly important given the growing resistance to current antibiotics many microbes are developing. Why not keep a strong grade (UMF) of manuka honey in the medical kit at home to use on simply wounds, burns or skin irritations – you'll be amazed at the results.
Beauty
Given the benefits of manuka honey, it's no wonder it is used in a variety of beauty products from body washes to moisturisers.  Countless studies show the benefits of manuka honey, proven effective with eczema, acne, psoriasis, dermatitis, and dry, itchy skin. It's also moisturising and softening. Want proof? Cover your face in it like a mask and rinse off 15 minutes later with warm water. It will be lovely and soft! Not keen on covering yourself in honey? Well there are plenty of products out there that use manuka honey as their main or base ingredient.
Good old eating
Manuka honey has so many internal benefits it would be hard to list them all.  But add a regular teaspoon to your diet and you can see some great results. If you're feeling bloated and uncomfortable, simply stir into hot water (not boiling) or tea to help sooth your pains.  It can also aid acid reflux, indigestion and stomach ulcers.
Your immunity is very important and manuka honey can be invaluable.  With its high antibacterial qualities it can help with sore throats and to prevent the cold bug taking hold!
Energy is what we all crave, especially after a hard week, or even harder weekend. Manuka honey is great for the short-term energy boost as it is made up of fructose and glucose – your body's primary energy source.
So what is the best way to eat it? Try one of these tasty and super simple recipes below:
Almond & Cranberry Protein Balls (Makes 12 balls)
200g ground almond
100g cranberries
80ml orange juice
1 zest orange
2 tsp manuka honey UMF 5+
3 tsp chia seeds
1 scoop of protein powder
(chocolate flavour)
Coconut to roll
Soak cranberries in orange juice for a few hours to soften. Blitz in food processor adding almonds, orange zest, manuka honey, protein powder and chia seeds. Roll into 30g balls and into coconut.
These great little snacks are packed with protein, and with the added benefit of manuka honey you know they have to be good for you!
Honey Smoothie (Serves two.)
1 cups plain yoghurt
1/3 cup orange or apple juice chilled
1 cup of cubed fruit of your choice (Mixed fruit is great)
1 tsp lime juice
1 tbsp manuka honey UMF
Place all ingredients in a blender and process until combined. Divide between 2 chilled glasses. Grate lime zest on top for garnish.
Honey Nut Bars
1/3 cup of sifted flour
1/2 tsp salt
1 tsp baking powder
3 eggs
1 cup manuka honey UMF 5+
1 cup broken mixed nuts
1 cup raisins chopped
Sift and mix dry ingredients. Beat eggs well. Add nuts and raisins. Add sifted dry ingredients gradually. Mix lightly, to combine. Spread mixture in well greased flat baking pan. Bake on 190C for 35-40 minutes. When slightly cooled cut into bars. Makes about 30 bars.
All in all, honey is nature's little helper, and having this trooper in your daily routine can help to keep you feeling on top of the world.
Article | Stu Cook. Main photo | Alex Efimoff.