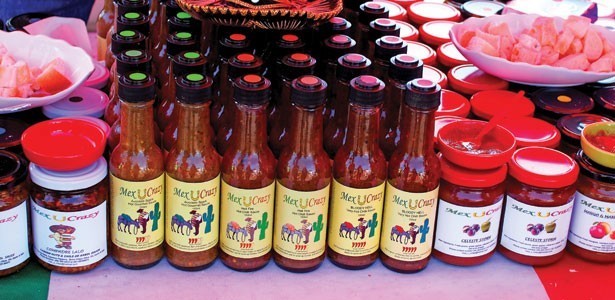 Alexia is the co-author of popular blog www.cheapeats.co.nz the Auckland guide to eating great food without going bankrupt.
Next time you're at Takapuna Markets look for the mad Mexican in the cowboy hat and his amazing Mex U Crazy hot sauces, chutneys and relishes.
He makes everything from blow-your-head-off sauces to lovely gentle apricot and mandarin relishes with just a hint of habenero.
These are seriously good and not just for Mexican food. They make great additions to scrambled eggs or as something to boost a sandwich.
Mex u Crazy, Takapuna markets
 Article | Alexia Santamaria.