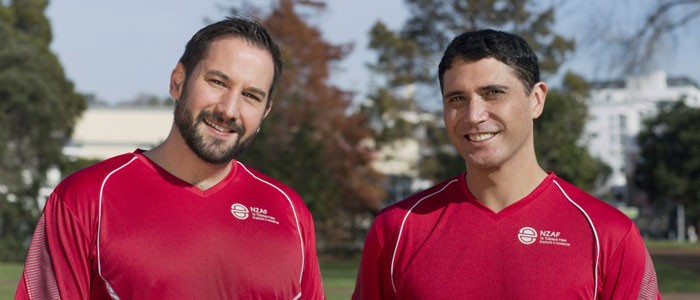 This year marks the NZ AIDS Foundation's 30th anniversary. 
Reflecting on the milestone, Executive Director Shaun Robinson says that "Together we've seen many milestones: palliative care, the revelation of condom based prevention (the real life saver), law reform, human rights, the Hui Takatāpui movement and Pride. We've had breakthroughs in medication so that HIV is no longer a death sentence, the Love Life Fono, rapid testing and counselling in the community, the Big Gay Out and Love Your Condom ads all over the place. It's been creative and emotional."
Speaking on the current fight against AIDS, Robinson says that while major progress has been made, there is still work to do. "The epidemic has fluctuated and now levelled off. As a country we are one of the leaders in the management of HIV. Of the 39 million who have died world-wide, less than 800 have been Kiwis and our prevalence is less than half that of Australia. This is the sum total of thousands of people's efforts; thank you — we should celebrate."
"But it's not enough. To eradicate HIV we need to use all we have learned in 30 years, add the new tools available today and strive for even greater success."
Robinson says there are a range of measures that must continue to be taken."We need more testing, no barriers to treatment, targeted use of PrEP and education of the ethnically diverse 5,000 gay men who hit puberty each year. We need to keep increasing the awareness of the importance of condom use."
There will be an event later in the year to mark the 30 year milestone.
The NZAF was a community's response to the AIDS epidemic during the early 1980s. It became an incorporated society called The AIDS Support Network in March 1985 and was renamed The New Zealand AIDS Foundation later that year.
Article | Levi Joule.