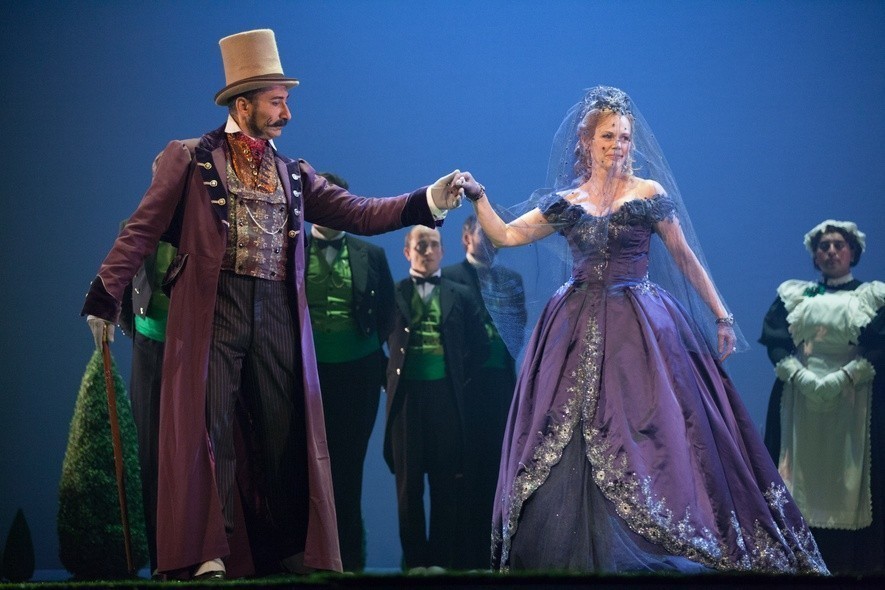 With a swish of the curtain and a dazzle of lights, New Zealand Opera began its superlative 2015 season last night with La Cenerentola – a crowd pleasing fairy tale opera, full of wit and romance.
La Cenerentola is performed in two acts and is based on the fairy tale Cendrillon by Charles Perrault. The opera is directed by the talented Lindy Hume.
Brilliantly quirky music which is sung in Italian, tells a human story of kindness, forgiveness, and generosity.
New Zealanders Sarah Castle, John Tessier and Marcia Bronikowski shine in this delicious tale. While Castle enchants in the virtuosic title role, her magnificently naughty step sisters run wild, Tessier steals hearts as the dashing prince with Marcin Bronikowski as his reliable sidekick, Dandini. 
If  there is only one opera you see this year, make sure it is La Cenerentola.
Ah, this life is so exhausting-
how I'd love to fly away
– La cenerentola
  Article | Kunal Sharma