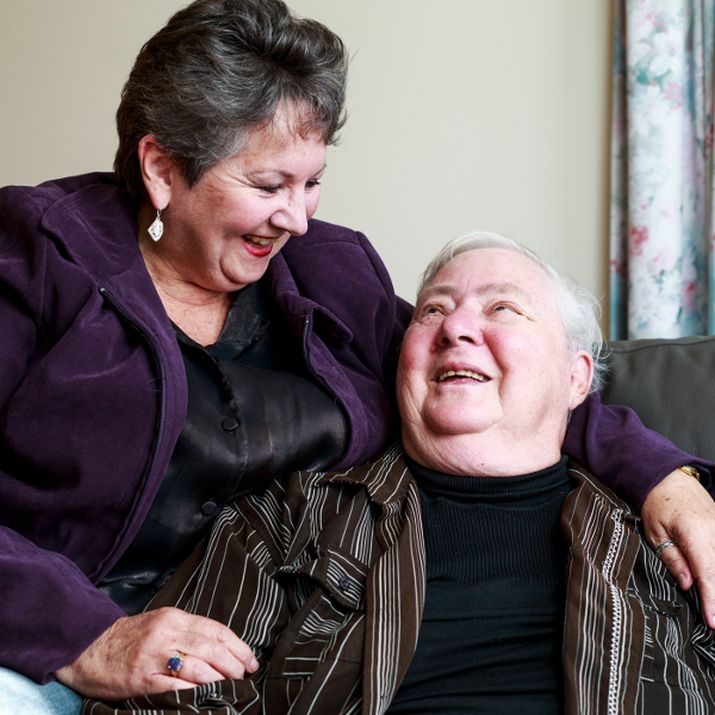 A Tasmanian couple will have to marry in New Zealand in order to fulfil the dying wish of a woman who has only weeks to live.
Sandra Yates and Lee Bransden first met about 30 years ago, when Sandra volunteered to pick apples in an orchard Lee managed. But Sandra was married with children at the time, so they were just close friends for many years.
"I'm her soulmate, the one person she's wanted to be with," Sandra tells Tasmanian newspaper The Advocate.
Lee is now terminally ill with end-stage chronic obstructive pulmonary disease and has only weeks to live
In healthier times, Lee and Sandra, who are both nurses, have camped and travelled together around Tasmania. They've shared a love of music, art, animals, cooking and politics. Previously, Lee nursed Sandra after a breakdown. Sandra now cares for her partner around the clock, making sure she has the medications and injections she needs. "I sing to her. Even just my company will see her start to settle down and relax."
The couple's last wish together is to legally marry. They will have to travel to New Zealand to do so however, as same sex marriage is not currently legal in Australia.
After a bankrupt builder ate up their life savings, the two women, who are on pensions, have little of their own money to fund the trip.
A fundraising page has been set up to help raise money for the wedding in New Zealand. Those wishing to donate can do so here
 Article | Levi Joule.