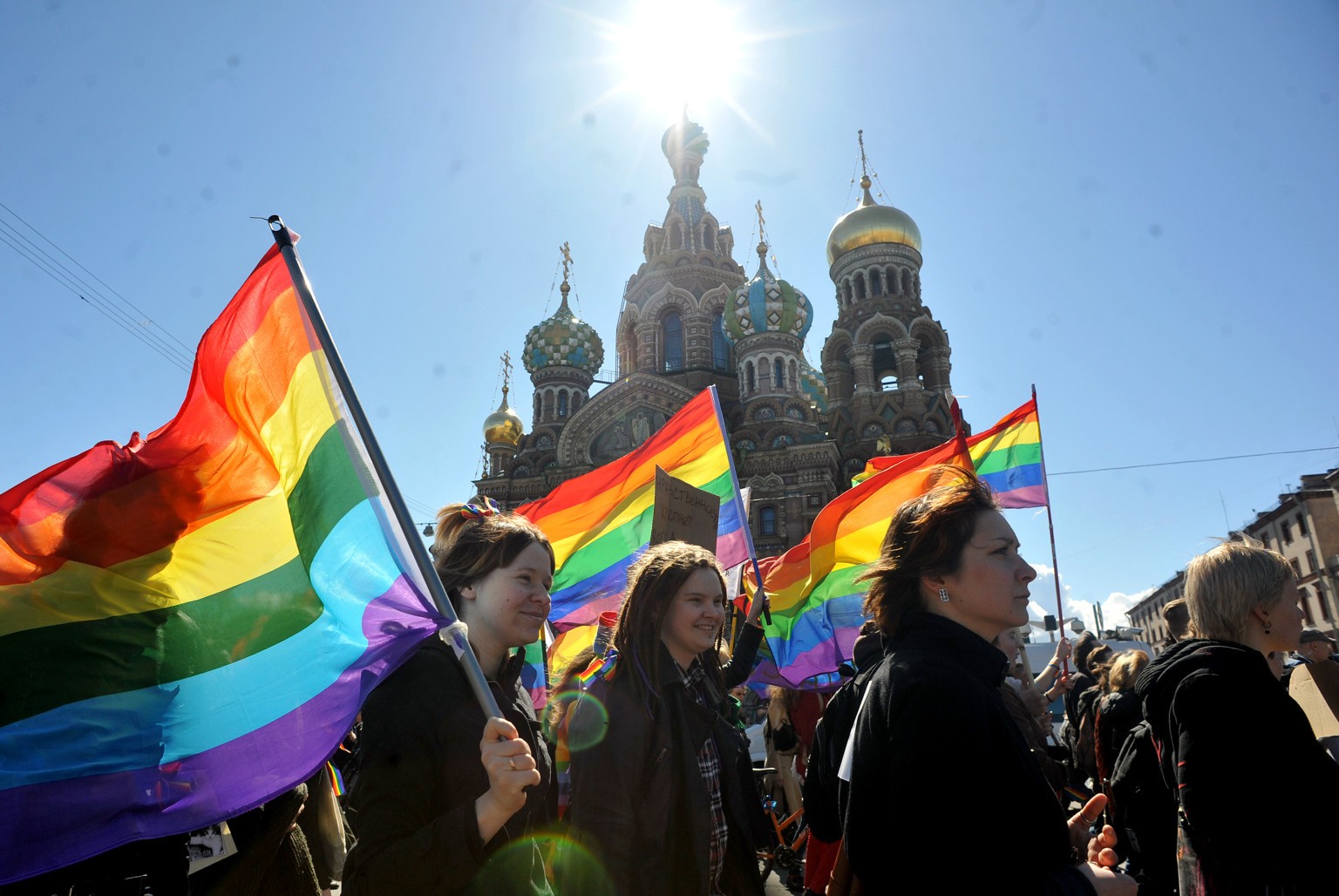 GLBT Russians were allowed to march in the May Day march in St Petersburg this year. 
May 1 is a public holiday in Russia which is usually marked by state-sanctioned political demonstrations.
However, a GLBT group was part of this larger rally on Friday, which saw almost 100,000 people take to the streets, in an organized march, to peacefully champion the rights of GLBT Russians. Activists carried GLBT symbols, signs and rainbow flags.
Police held back the politician Vitaly Milonov, who was protesting the GLBT element of the march on the grounds of the gay propaganda law, which he himself had sponsored.
Milonov along with a group of about a dozen of supporters tried to block the group, which was carrying rainbow flags and banners calling for tolerance, including one depiction of the politician himself.
Article | Levi Joule.