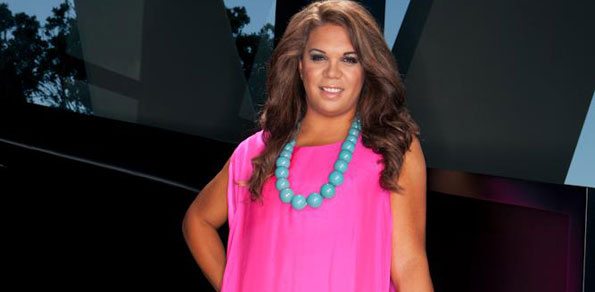 An Auckland trans woman says she was the victim of blatant discrimination at an Auckland Farmers store in Botany this morning.
Whilst shopping with best friend Mitchell Harvey at Farmers Botany today, Kiwi transgender personality Mary Haddock-Staniland says she was asked by staff in the women's fashion department if she was a man or woman; then described within earshot to other shoppers as 'half woman'.
"It just proves large companies like Farmers aren't adequately training their staff in LGBIT issues," says Mary. "As a trans person, mild humiliation is sadly par for the course when shopping; I use the women's changing rooms and ask if my gay best friend can come in with me, a reasonable request and one I'm sure they get all the time," she says. "But this was on another level. I am a customer like any other, there to shop, not to be laughed at, not served and described loudly to other customers as in a derogatory way."
Haddock-Staniland doesn't usually discuss such experiences publicly but with an extensive background in Human Recourses wants to use this incident as an opportunity to ask New Zealand businesses to take a look at their diversity training practices. "No person of any kind should be treated this way," says Mary. "But let's use this is a chance to make a change in our society."
Nikki Newton-Cross, a media spokesperson for Farmers says that the company is currently investigating the incident. Speaking to express, Newton-Cross says "we are taking the matter very seriously. We weren't contacted by the complainant first, they went straight to the media and that's how we found out."
"We would be be very happy to talk to Mary in the future if she would like to."
However, it appears unclear that Farmers will embark on wide scale GLBT relations training for staff as a result of the incident, a suggestion made by Haddock-Staniland.
"Of course we are open to that, but I'm not aware that there is any issue."
"We have many transgender staff ourselves. Remember that at this stage these are just allegations." Newton-Cross says.
 Article | Levi Joule.
 Article | Levi Joule.