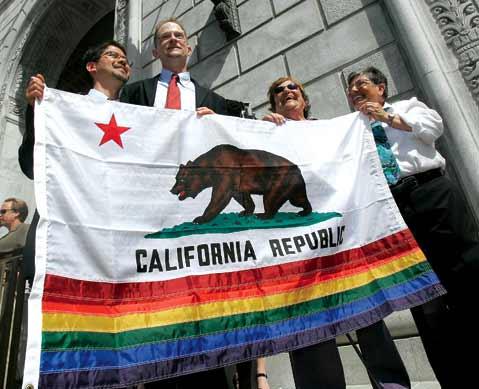 The proposed measure will not be appearing on Californian ballot papers next year.
A California judge has thrown out a proposed ballot initiative authorizing the execution of gay and lesbian people, calling the suggested measure "unconstitutional on its face."
The "Sodomite Suppression Act" to the voters. Declaring it is "better that offenders should die rather than that all of us should be killed by God's just wrath," it would require that anyone who touches a person of the same gender for sexual gratification be put to death by "bullets to the head or by any other convenient method."
The policy would have made the "monstrous evil" that is homosexuality a crime punishable by death with "bullets to the head" or whatever form of execution is most "convenient."
Under Californian law, Once the sponsor has paid the required fee, the state directs the attorney general to prepare a title and a maximum 100-word summary of the initiative and forward it to the secretary of state for a 90-day period of public signature-gathering.
The throwing out of the proposed initiative came as a result of the state's Attorney General Kamala Harris filing a declaratory relief request.
"As Attorney General of California, it is my sworn duty to uphold the California and United States Constitutions and to protect the rights of all Californians," Harris said in a statement after filing the request for declaratory relief. "This proposal not only threatens public safety, it is patently unconstitutional, utterly reprehensible, and has no place in a civil society."
Superior Judge Raymond M. Cadei on Monday agreed with Harris, ruling that the attorney general has no obligation to issue a title and summary for the measure.
"The proposed initiative … is patently unconstitutional on its face," Cadei wrote. "Any preparation and official issuance of a circulating title and summary for the Act by the Attorney General would be inappropriate, waste public resources, generate unnecessary divisions among the public, and tend to mislead the electorate."
  Article | Levi Joule.