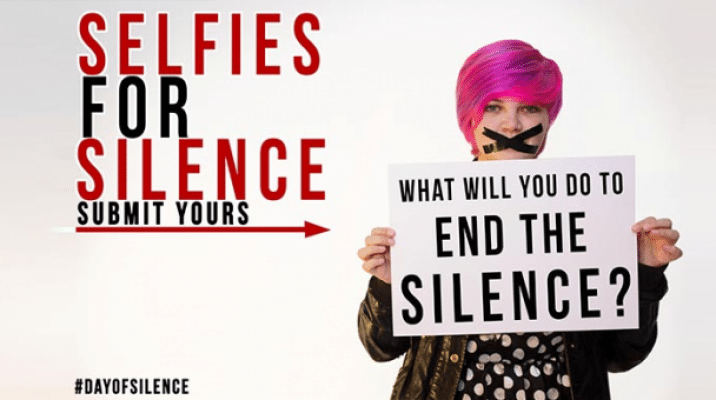 The National Day of Silence is being today to combat homophobia and transphobia in New Zealand.
Today marks the 'National Day of Silence' held to raise awareness o homophobia and transphobia in New Zealand. The event is now in its second year in New Zealand, but was first held in at the University of Virginia in 1996
The event was established in New Zealand in 2014, with the national Day of Silence team made up of a small group of young board members and volunteers of InsideOut – a national charity that aims to make schools safer for queer and trans* students and support schools in setting up queer straight alliance or diversity groups.
The event also has the official support of a number of organisations such as the Human Rights Commission, Family Planning and the PPTA.
For this years event, participants are being encouraged to take Selfies for Silence 'to spread the word about what you do or will do to break the silence about homophobic, biphobic and transphobic bullying' and upload the images to dayofsilence.org.nz
 Article | Levi Joule.