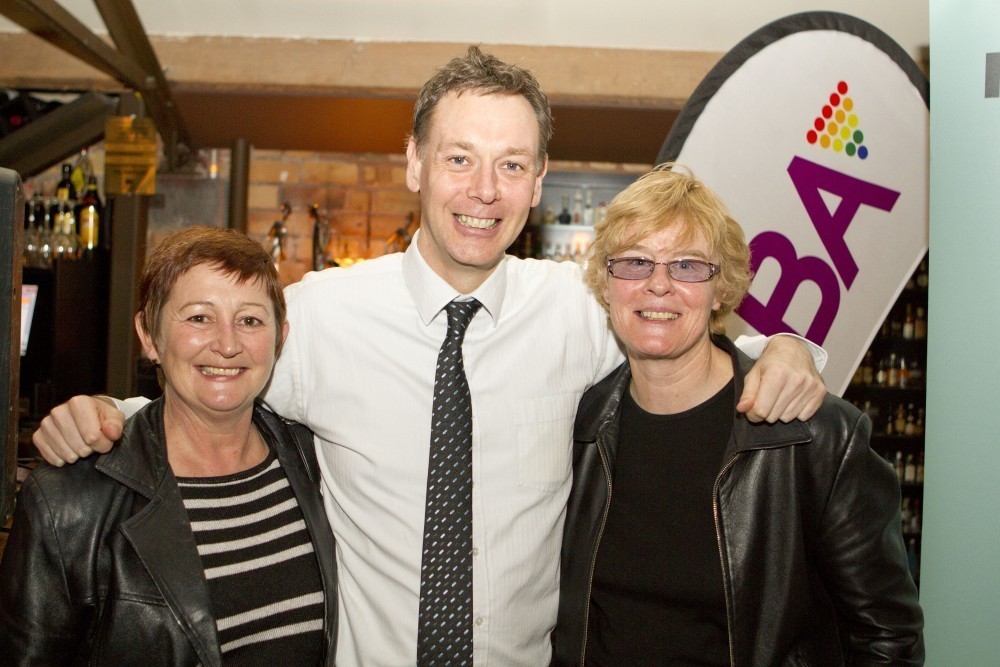 The Gay Auckland Business Association is no longer. 
GABA has ditched the Gay Auckland Business Association name and will now be known as GABA Inc.
The name change was voted into effect unanimously by the AGM. Speaking at the AGM, Geoffrey Marshall likened the change to "the Auckland Savings Bank changing it's name to simply ASB" saying the organisation was more recognisable by the community as GABA. The move was part of a raft of changes to attempt to make the organisation more inclusive and representative of the wider GLBT community.
Other measures successfully passed was the rewording of  the constitution to say 'LGBTI people' rather than 'gay business people' and the removal of political advocacy from GABA's objectives.
Unlike last year, there were no contested elections held, with eight nominations received for eight positions prior to the AGM. Nominations from the floor were prohibited.
President Heather Carnegie, Treasurer Roger Hiscock. Sheryl Glasse, Charlotte Lee, Richard Pereira and Richy James all returned for a second term. They will be joined by new executive members, Koro Dickinson, Murray Smallfield, Sebastian Obermeier and Bruce Kilmister.
Returning President Heather Carnegie delivered her President's report in which she thanked the outgoing executive and noted GABA's successful past year. There was one rather significant concern noted also – ticket sales for last year's charitable auction was down considerably from 2013's, an area which will need to be addressed ahead of November 8th's auction.
Article | Levi Joule.