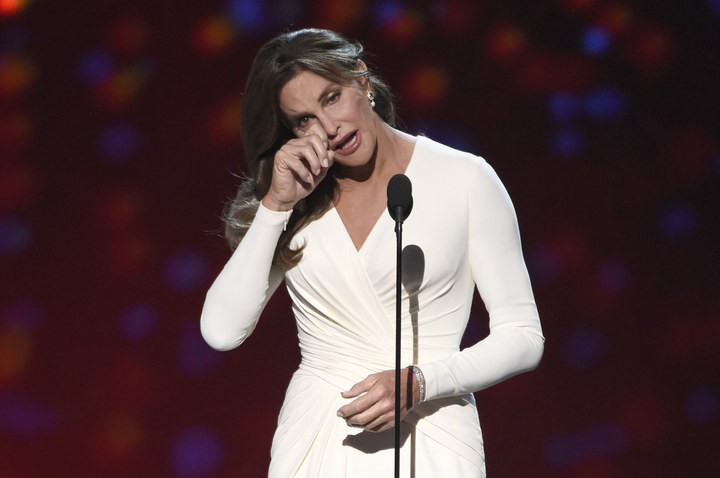 Caitlyn Jenner gave an emotional speech while accepting the Arthur Ash Courage Award in Los Angeles. 
Caitlyn Jenner tearfully thanked her family on Wednesday while accepting the Arthur Ashe Courage Award at the ESPYs in Los Angeles. The award is named after legendary tennis player Arthur Ashe who died of AIDS in 1993.
When accepting the award, Jenner spoke of the challenges she faced coming out as trans, saying "My biggest fear was that I never wanted to hurt anyone else, most of all my family and kids," Caitlyn said of the long-time struggle over her gender identity.
"I am so grateful to have all of you in my life. Thank you,"  she said wiping away a tear as her voice broke.
'This transition has been harder on me than anything I could have imagined,' Caitlyn told the audience as she pleaded for people to treat transgender people, particularly youths, better. "Trans people deserve something vital,' she said. 'They deserve your respect."
https://www.youtube.com/watch?v=112W8q8XXKw
 Article | Levi Joule.