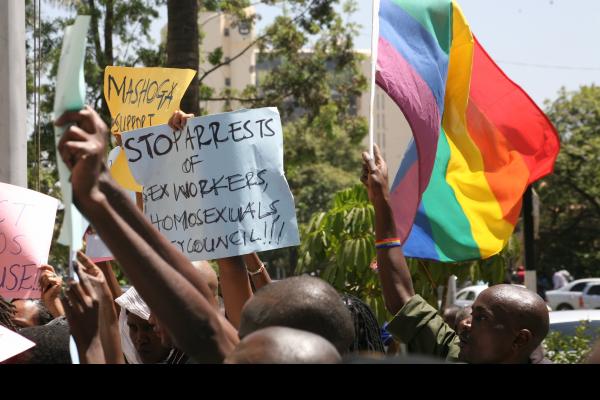 A Kenyan school has sent home a total of nineteen students after it was alleged by fellow students that they were gay.
Nineteen Kenyan students were sent home from school on the suspicion that they were gay. Nine students from St. Mary's Kibabi Boys High School in Bungoma County have been sent home after being accused of being gay.
Kenyan newspaper The Star reports that Principal Mathew Namunwa told the boys to return in one week's time with their parents, pending a school investigation into the allegations. The boys had been involved in a heated debate with other students on homosexuality, in which they argued for gay rights. Their anti-gay opponents then accused the boys of homosexuality, which has been illegal in Kenya since colonial British rule.
Namunwa told The Star that students found 'guilty' of being gay will be offered counselling. "We all know this is a societal issue and we cannot pretend or run away from it but discuss it and find a way out."
The incident comes just weeks before US President Barack Obama is due to visit Kenya, in which he has said he will raise the issue of GLBT rights with the nation's leader.
 Article | Levi Joule.