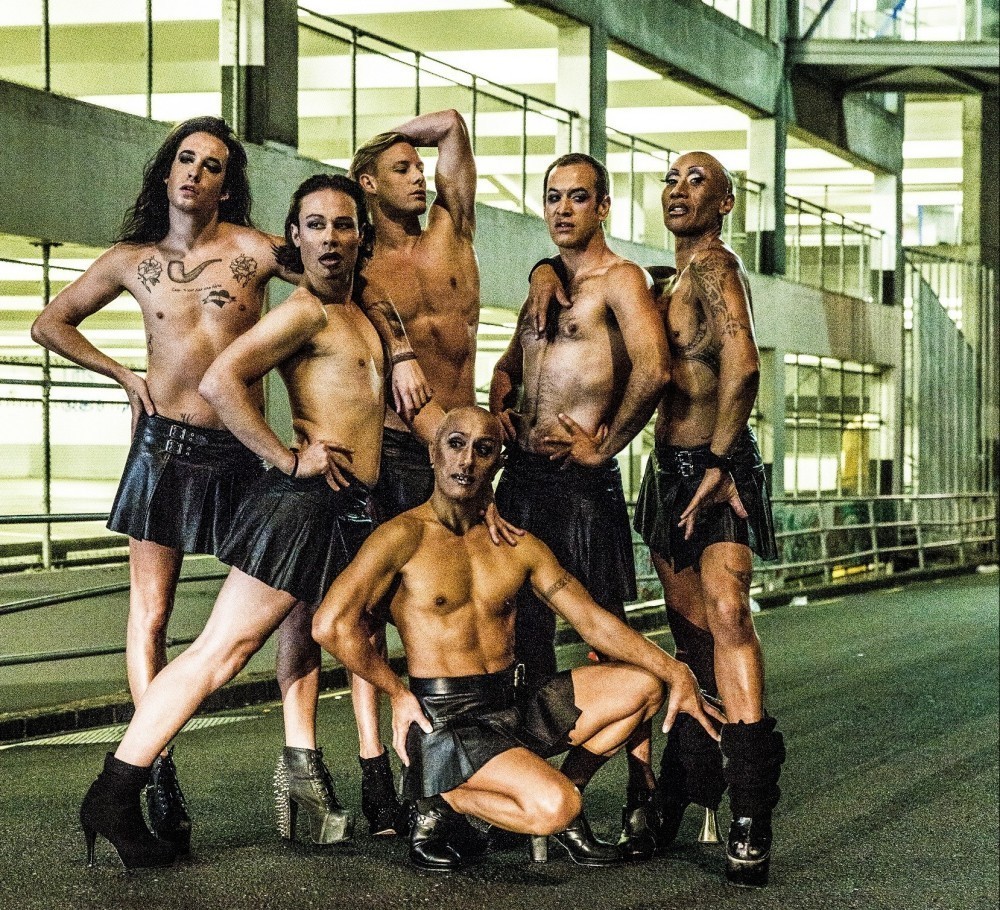 K Road Strip: A Place to Stand is more than worthy of representing Auckland at the Edinburgh Fringe Festival writes Levi Joule.
If you haven't yet seen K Road Strip, you need to make sure you do. Be prepared however to go on a roller coaster of emotions. Opening on Tuesday night at Q Theatre to a sold out audience, the newly updated show will make the viewer fall in love with Karangahape Road all over again.
Telling the stories of those who inhabit one of Auckland's most colourful roads, the show, produced by Okareka Dance Company beautifully captures just why K Road is one of the most unique parts of Auckland's landscape. The show certainly delivers on its claim of representing the GLBT community and a delivery of a positive message empowering the next generation of queers to stand tall and claim their own place to stand.
As a first time viewer of the show, I was blown away by the grace and skill of the six male dancers who seamlessly transition in and out of a variety of different gender bending characters who when combined, weave together a compelling narrative about seeking a place to belong.
While the dancing was predictably amazing, the vocal performances were equally as powerful – as was the acting, add to the that the unique Haka performances and it becomes clear that K Road Strip, A Place to Stand is a unique expression of queer kiwi culture that deserves to be shared with the world.
This reviewer cannot think of a show more worthy to represent Auckland and New Zealand at the Edinburgh Fringe Festival. They need donations to help make that a reality however, so those wishing to contribute should do so here
 Article | Levi Joule.