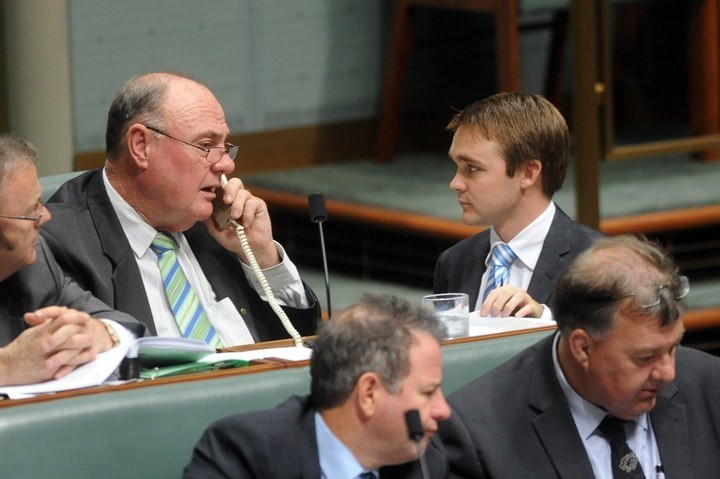 Australian Prime Minister Tony Abbott is facing a revolt from his own backbench over marriage equality.
The Coalition party room decided to not allow a free vote after a marathon five and a half hour meeting. Speaking after the vote, Prime Minister Tony Abbott said "there was a strong view in the party room that if we were to drop the policy, even if we were to adjust the policy to the extent of having a free vote, a lot of people who voted for us were going to feel dudded."
However, not all of Mr Abbott's MPs appear to agree, with a number saying they will cross the floor to vote for a bill legalsiing same sex marriage, expected to be introduced by the end of August.
Warren Entsch, a Queensland MP is among those expected to vote in favour of same sex marriage and expects a number of others will do the same. "I think there will be a handful of people on my side that will vote for this," Mr Entsch told News Corp Australia.
Dean Smith, a senator from Western Australia and Wyatt Roy from Queensland are also expected to cross the floor and vote in favour of marriage equality.
Entsch concedes however, that even with Liberal party backbench support, the bill will still likely fall short of a majority.
"Absolutely I will be crossing the floor. But even with some support I don't think the support is there to see it succeed."
There is little the Prime Minister can do to stop a backbench revolt over the issue, however he has warned that he will demote any minister or parliamentary secretary who votes for same sex marriage. "It is the standard position of our party that if a frontbencher cannot support the party's policy, that person has to leave the frontbench," Mr Abbott told reporters after the party room's decision was announced.
 Article | Levi Joule.