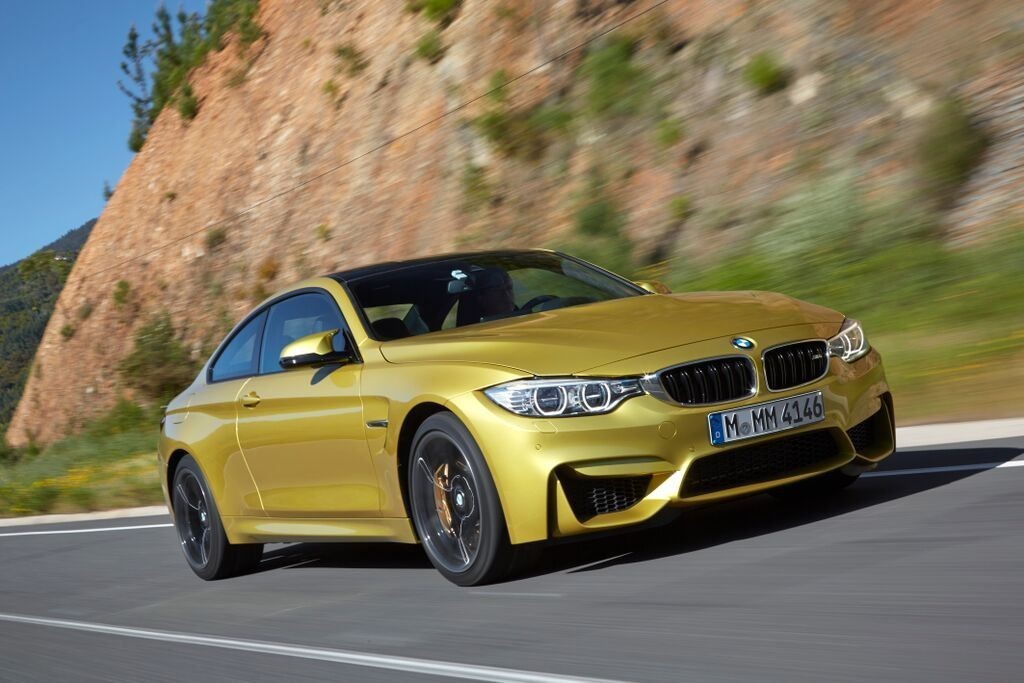 Martin Todd takes the BMW M4 for a test drive.
Collecting an M4 for its test drive at Jerry Claytons Takapuna, I typically enjoy seeing other models on offer at dealerships, but it is hard to go past the twinkling eyes of the sales staff there. Even with the pending 2015 model due shortly, I had yet to drive the 2014 model and was rearing to get a taste of it.
Originally M cars were as much an accoutrement as one's jumper being placed over the shoulders in an attempt to heighten one's general desirability.
As time has progressed so has BMW's attempt at widening that appeal to a far broader spectrum of desire. So much so, it now becomes rather difficult to make hand-on-heart comments as to where this M4 falls short. O contraire, the entire package sits somewhere between a wonderfully comfortable docile everyday car with supreme interior quality and accessibility, to an out-and-out complete maniac.
Oh yes, all in screaming Austin Yellow Metallic paint. Not the colour if one wanted to creep around town shyly; expect anyone with a heartbeat to be watching.
With enough tech in the cabin to soften the experience in steering, throttle and gearshift response to a level that is perfectly suited to daily driving around the city with the typical work sessions, prepare for what it does when we harden it up.
Enter maniac. Akin to a one-night-stand with someone a little too vocal, there may be a moment of blushing as it clears its lungs and provides an intoxicating sound from a range of different speeds and loads. Hmm, perhaps one more night please BMW? I could get used to this!
In the lead up to another one of New Zealand's great summers, people start muttering the GTL (Gym, Tan, Laundry) theory of preparing for days at the beach. Strutting around, showing their feathers, this M4 is likely to be the laziest and most effective way to achieve that. This specific demonstrator M4 has had a great slice of depreciation already knocked off the RRP, down from $170k to a mouth-watering $124,900.
 Article | Martin Todd