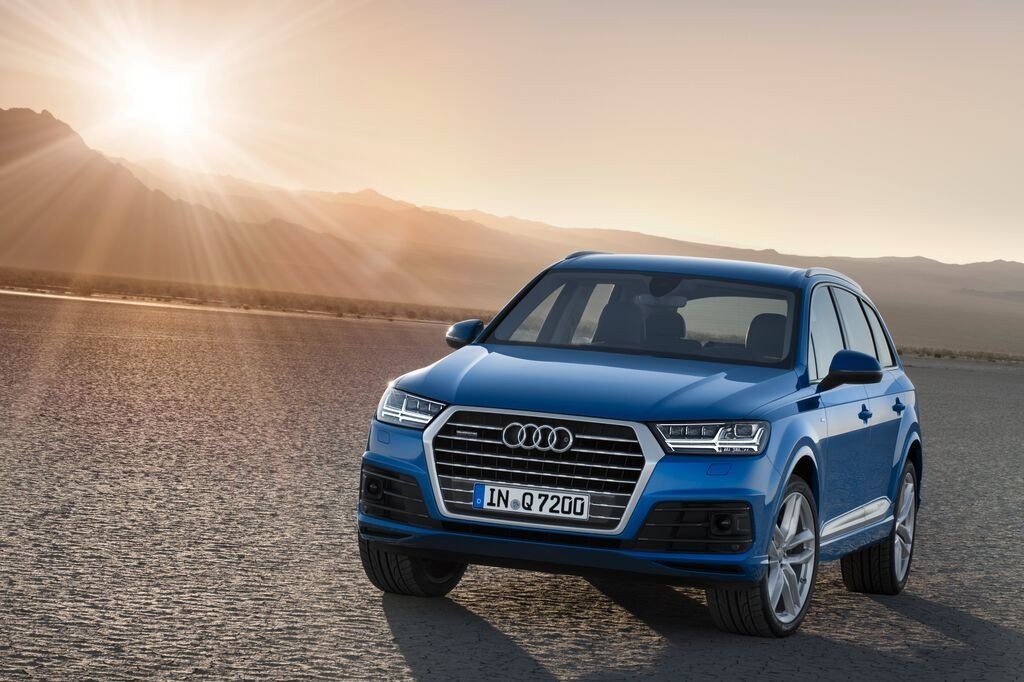 Robert Adams takes a look at the Audi Q7
A few years ago you would have laughed at the thought a car would ever sense the road ahead and steer through corners, detect traffic ahead and adjust the vehicles speed accordingly. Audi have designed and produced all those features in the brand new Q7.
Completely redesigned and engineered in every way. Compared to the old model, it has been to Jenny Craig and lost over 200kg's, become more powerful and outstandingly fuel efficient. Powered by a 3.0L V6 Diesel producing 200kW and coupled with a 8 speed automatic transmission, this is no slow coach.
Interior features include a wireless charging pad for your smart phone and voice command for GPS destination, station selection and calling. Drive assist systems including self parking at the push of a button and four-wheel steering are options too!
This is a big four-wheel drive vehicle, gripping the road through Audi's unique quattro drive system. Audi Pre-Sense is standard in the new Q7 and will detect possible collisions and apply braking if necessary to avoid a crash.
If you're driving through the city and someone walks out in front of your car, before you have chance to touch the brakes the Audi will react with brake assist and has the capability to reduce the vehicles speed by 40kph.
Technology like this gives the new Q7 a 5star ANCAP safety rating.
List of features that will never tire even the most dis-interested car person. The new Q7is a must see if you are in the market for a big SUV that has a commanding road presence, sublime comfort and technology that will impress. The new king of the road!
 Article | Robert Adams