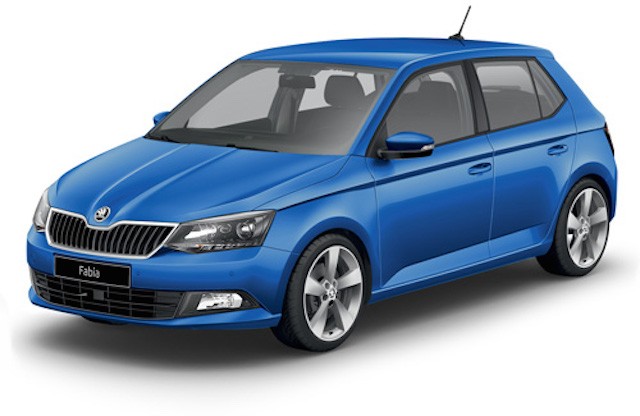 Stephen Rainbow reviews the new Skoda Fabia.
If you need to be convinced of the superiority of capitalism over socialism, just look at the evolution of Skoda cars.
The butt of many jokes when produced by the then communist Czechoslovakia, the Skoda range – under VW private management – has now evolved into a sophisticated selection of vehicles at the lower end of the of the Audi-VW range.
There is even a NZ connection to the communist-era Skodas, when a Skoda drivetrain was used to power the local version of a Land Rover: the Trekka (now a cultural icon!) But in the last two years Coutts in Newmarket report a 200% increase in Skoda sales, and the growth of a loyal group of followers of the brand.
My test car was a 1.2 L turbo Fabia, the recently announced European car-of-the-year. Speaking of Europeans, one of the most annoying aspects of the car – apparently an emissions reducing measure required in Europe – was the automatic switch-off of the engine within moments of stopping at the lights (as featured in Audi and other European makes now too). The lag between the lights turning green and take-off took some getting used to. Fortunately the auto turn-off could be switched off, but this has to be done manually every time the car is started.
Once running, the car was lively and nifty, though with the auto set in standard mode the limited engine capacity of the car was evident, no doubt contributing to the exceptional fuel economy figures. In Sports mode; the recommended way to drive the car, the performance was much more lively, though revving to 3000 rpm before dropping into third gear seemed rather noisy at times. Neither of the auto settings seemed ideal to me, but I understand the manual versions are now the preferred choice of rally drivers which speaks volumes!
The Fabia comes in a range of colours and trim settings. I loved the quilted fabric on the sports seats but (reflecting its position at the bottom of the Audi-VW range) the interior did seem rather plasticy.
The exterior appearance is unpretentious (it won't stand out in a crowd, certainly not in a standard colour) but there's an attractive masculine angularity to the car (like the new Golf) that stands it apart from its more curvaceous competitors like the Mazda 2 and the Ford Fiesta. A range of colour and trim options (eg wheels) can be selected to customise the car to individual requirements.
At $26,990 in high spec and with the European COTY Award under its arm, this latest rendition of the 2015 Skoda Fabia will prove attractive to those seeking an environmentally-friendly and economical compact, with more boot capacity than its Polo cousin and a range of standard features that will satisfy the needs of even the most discerning small car buyer.
 Article | Stephen Rainbow