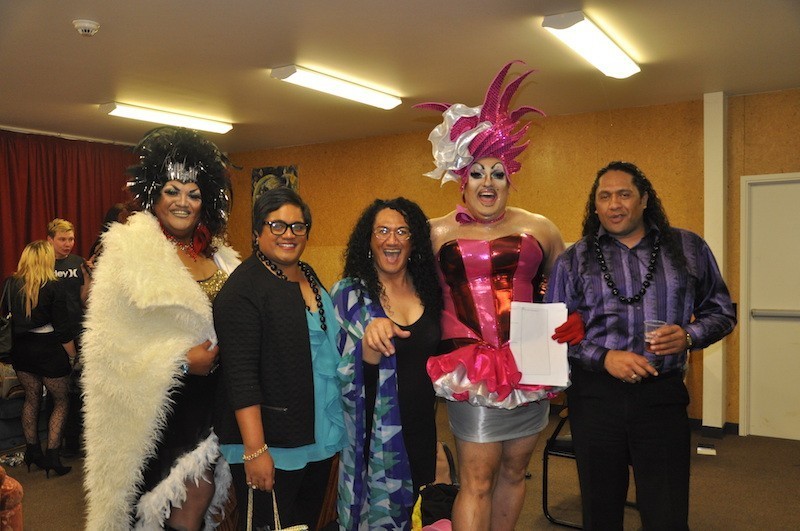 Levi Joule discovers Hamilton's 'hidden' gay scene.
Sitting in the taxi on the way to Hamilton Pride's launch party, my friend from Auckland Pride chatted away to the driver explaining what the party and the week was all about. "Will there be a parade like Auckland's?" he inquired.
My friend laughed. "No, Hamilton's scene isn't big enough"
"I think we should have a pride parade, right down Victoria Street. Why not?" the driver replied as he pulled up to our venue, the Meteor theatre
That's never going to happen I thought to myself.
The Meteor was pumping out the usually top 40 music that one would typically expect at Family Bar on a Friday night. I'm ashamed to admit that I didn't expect a very big turnout, upon arrival however I found that there was already a solid 200 people there early. Among them, Labour party representatives Sue Moroney, Tamati Coffey and his partner Tim Smith.
Auckland Pride's Baz Bloomfield, Miss Ribena and Daphne Bush were all down from Auckland along with a group of Maori leaders, including Manawaroa Vonnie Te Wao were also present for the event.
There was huge community support for the event and as the night continued it become pretty apparent just how important Hamilton pride was to those who had gathered for the week's opening night party. As I took photos, I met a woman in her mid 20's who had never been to a pride event before and said she didn't even know there were so many other people just like her in Hamilton. One elderly lady told me she was here to support her gay nephew.
By the end of the evening, over 300 people were packed into the venue as Miss Ribena introduced the final drag shows of the night. A testament in large part to the hard work of Hamilton Pride and in particular, party organiser Sean David.
But the attendance also tells another story – that of the GLBT communities in New Zealand's provincial centres such as Hamilton.
At risk of sounding like a condescending jafa, I think it's fair to say that being out, loud and proud in provincial New Zealand is a bit more tough than it is in central Auckland. To see a packed room celebrating who they were in Hamilton was a powerful moment, especially when some of those in attendance had never before been to a pride event.
As Miss Ribena wrapped up the night's proceedings, she screamed down her microphone to thunderous applause, a final message: "Gay pride has returned to the Tron!"
There was no denying that.
Maybe next year they might have that pride parade down the main street after all.
 Article & Photos | Levi Joule.