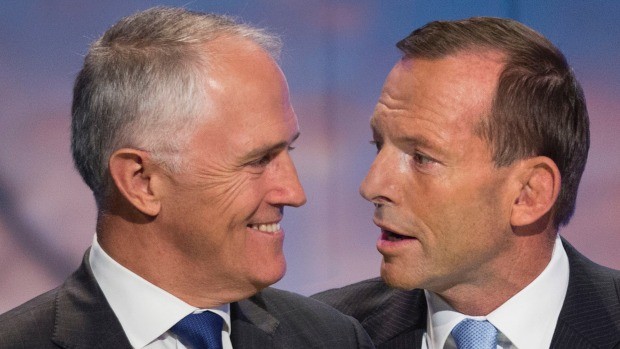 It is understood that the party position in favour of a plebiscite on marriage equality would not change should Malcolm Turnbull win the Liberal Party leadership challenge from Prime Minister Tony Abbott.
SOURCES have told the Star Observer that should Malcolm Turnbull win the impending Liberal Party leadership challenge he will stick with the party position on supporting a plebiscite on marriage equality.
The news comes after the Wentworth federal Liberal MP — whose Sydney electorate includes some of Australia's most LGBTI-centric suburbs — announced earlier today that he has resigned as Communications Minister and will challenge Prime Minister Tony Abbott in a leadership ballot.
Turnbull has been a longterm vocal supporter of marriage equality, and stated his support for the Liberals to adopt a conscience vote on the issue in the lead-up to the Coalition party room meeting in August that rejected it.
However, sources close to Turnbull have told the Star Observer that at this stage, he would stick with the "party position on a plebiscite on marriage equality" should he be successful in taking the top job from Abbott.
Longman federal Coalition MP Wyatt Roy, the youngest MP in Federal Parliament from Queensland who has also voiced his support for marriage equality and a conscience vote, has reportedly declared he would support Turnbull in the leadership ballot.
Last week, the Victorian and NSW gay and lesbian rights lobbies released the results of a joint survey that confirmed 70 per cent of respondents were against a plebiscite.
News of the Liberal leadership spill prompted Australian Marriage Equality (AME) to to seek urgent meeting with Turnbull should he become PM.
"Having the leaders of both major federal parties supporting marriage equality would be a first and we hope it would set the reform on a positive path forward," AME national director Rodney Croome said in a statement.
"Should Malcolm Turnbull become Prime Minister we will seek an urgent meeting with him to chart an appropriate way forward on a reform that he knows is important and urgent.
"Our preferred path forward remains a free vote in parliament this year."
 Article | Elias Jahshan
Article first published on www.starobserver.com.au