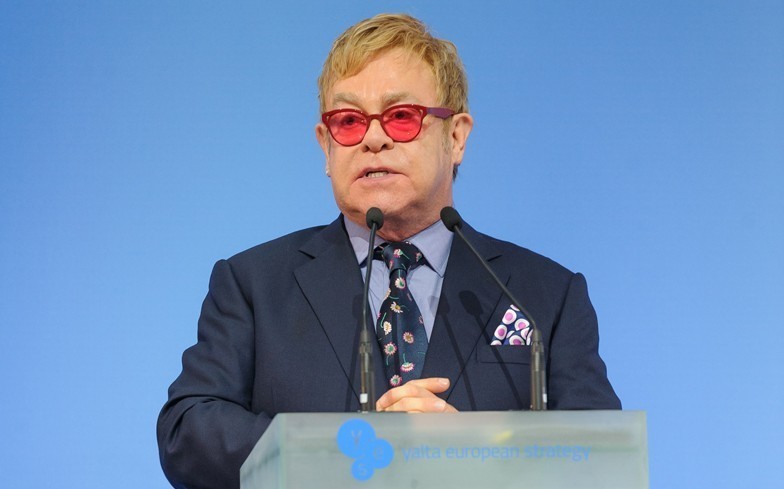 The English pop star claims he received a call from the Russian President, despite denials from the Kremlin.
Singer Sir Elton John says that he had received a phone call from an unlikely source — Russian President Vladimir Putin.
Posting on Instagram, the singer said "Thank you to President Vladimir Putin for reaching out and speaking via telephone with me today," John posted on Instagram. "I look to forward to meeting with you face-to-face to discuss GLBT equality in Russia.
The claim has been met with denial from Russian officials however, with the Kremlin saying the conversation never took place.
"I don't know who Sir Elton talked with, but I can responsibly say that Vladimir Putin has not spoken to Sir Elton John," Putin's press secretary Dmitry Peskov told the media during a conference call on Tuesday evening The Guardian reports.
Peskov also insisted that the Russian leader received no offers to meet in person from the singer, but "if the president receives an indication that Elton John wants to talk, he is open to discussing any societal problems and issues."
"Putin is always ready to explain how things really are" Peskov said.
 Article | Levi Joule.
Kremlin Denies Elton John's Claim That Vladimir Putin Called to Discuss Gay Rights in Russia