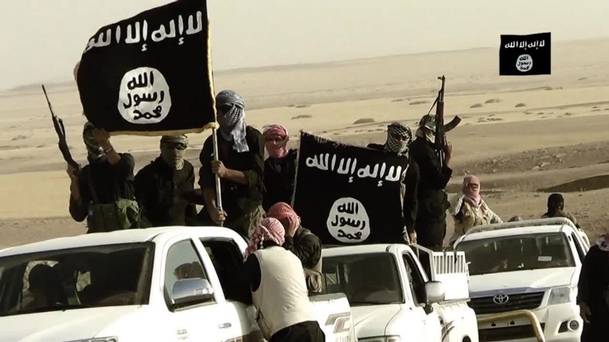 Shocking new images have emerged of Islamic State brutally executing two men they accuse of being gay.
Islamic State (ISIS) militants and their supporters stoned to death two men accused of being gay in Aleppo, Syria.
The graphic images published on terrormonitor.org show a crowd, including children, throwing rocks at two bound and blindfolded men on a white tarpaulin.
Earlier in October, the terror group threw two gay men off the roof a building in Mosul, Iraq under the pretext they were a gay couple. On the same weekend, another two 'gay' men were thrown from a building in Ninevah into a pile of cement blocks.
ISIS also executed nine men and a boy accused of being gay in Syria in September and have claimed responsibility for the killings of at least 30 other gay men in the past year alone.
 Article | Levi Joule.