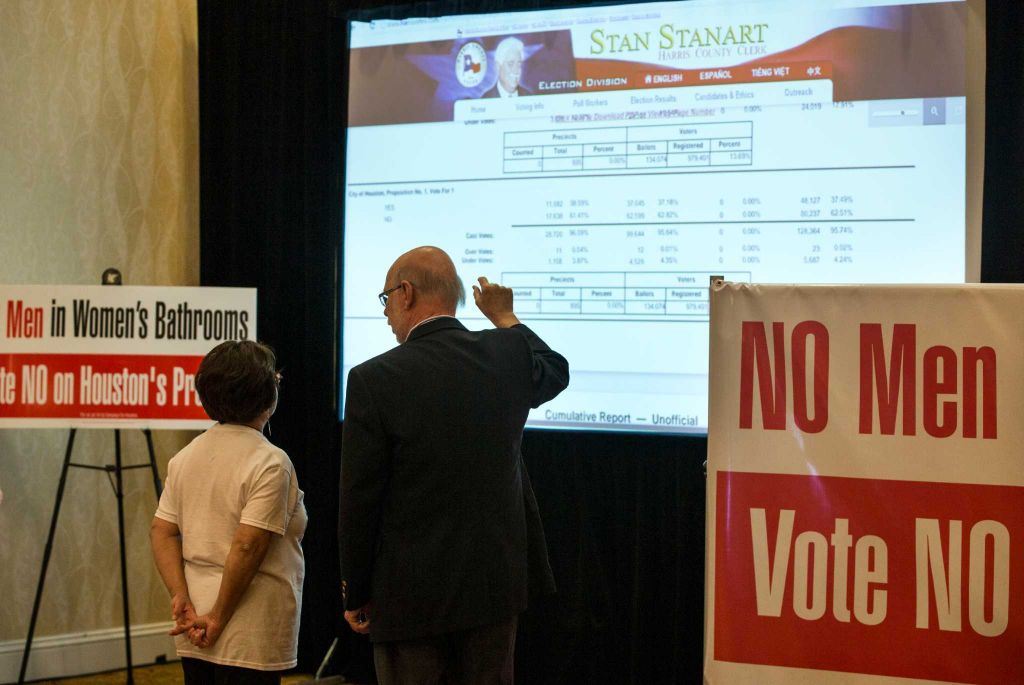 Houston voters have rejected a ordinance which would have outlawed anti GLBT discrimination.
The measure failed by a vote of 61 percent to 39 percent.
Conservative opponents of the law allege that it would allow men dressed as women, including sexual predators, to enter women's restrooms
Proponents of the measure, including the city's lesbian Mayor Annise D. Parker, local and national gay rights and civil rights groups noted that the measure included nothing about bathrooms and accused opponents of the ordinance of scaremongering and transphobia.
Supporters released a written statement Tuesday night saying their fight would continue.
"We are disappointed with today's outcome, but our work to secure nondiscrimination protections for all hard-working Houstonians will continue. No one should have to live with the specter of discrimination hanging over them. Everyone should have the freedom to work hard, earn a decent living and provide for themselves and their families."
Article | Levi Joule.