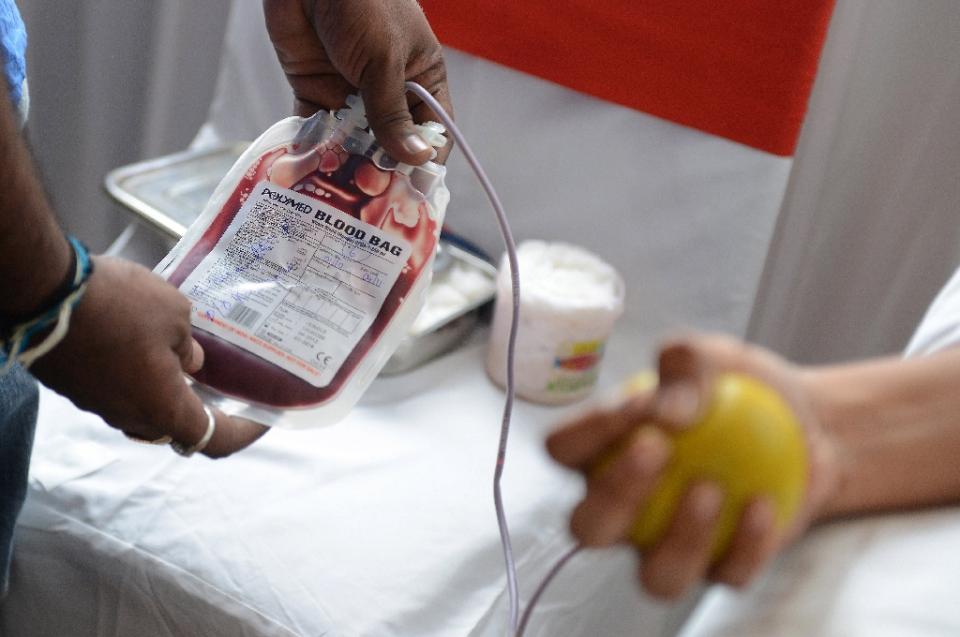 France will remove the lifetime ban on gay and bisexual men donating blood. 
"Giving blood is an act of generosity, of civic responsibility, and the donor's sexual orientation cannot be a condition," Health Minister Marisol Touraine said in Paris.
Lifting of the ban, introduced in 1983 to halt the spread of AIDS, amounted to "lifting a taboo," she announced, delivering on an election promise of French President Francois Hollande.
While the move is seen as a step forward, there will still be some restrictions in place, frustrating many gay rights activists in France. Donations will be open to gay men who report not having had sex for the preceding 12 months, the Health Minister announced.
French rights group SOS Homophobia say the new measure still amounted to "discrimination on the basis of sexual orientation", as no prerequisite for abstention existed for heterosexual men or women.
"This does not end the stigmatisation of gay and bisexual men,"  the group says.
Responding to the criticism that the law change did not go far enough, the Minister said the policy would be reviewed again in 2017, when the law could be relaxed further. 
The law change follows a similar move made in the Netherlands one week prior.
 Article | Levi Joule.