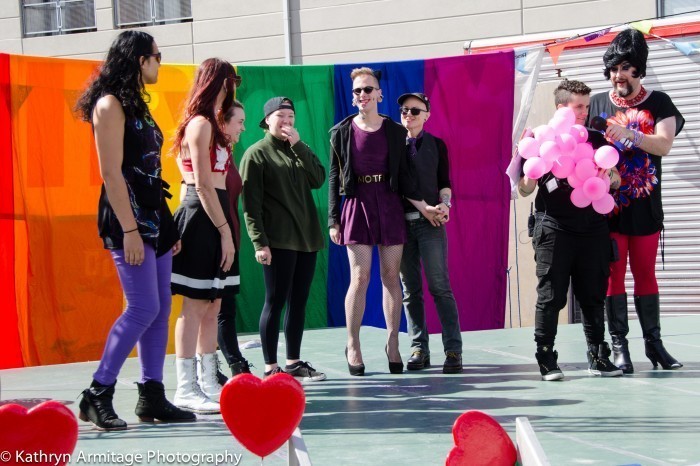 A brand new pride festival for Wellington has been unveiled.
Wellington Pride Festival | Tū whakahīhī e Te Whanganui-a-Tara will take place 5-13 March 2016.
The traditional parade and Out in the Park Fair will take place on March 12, with the parade being held for the first time along the capital's waterfront, which will then lead participants and entertainers to the Fair's opening ceremony in Waitangi Park. Running since 1986, the Fair is famous for its free entertainment, with talented local singers, drag queens and kings, comedians, and circus performers taking the stage. Organisers say it is "a chance to celebrate community diversity with family and friends and everyone is welcome".
The Fair after-party, Lust, will take place in Club Ivy and James Smith Basement in Cuba Street.
For the first time, Out in the Park will also feature as part of a week long festival. "The main event will still be the parade and Out in the Park event, but throughout that whole week there will be a range of events organised by groups within the community. It will be a real community festival" co chair Karen Harris tells express.
Harris says 2016's Wellington Pride Week is the first full week of GLBT related events to be held in Wellington that she is aware of and is being put together to coincide with the 30th anniversary of homosexual law reform in New Zealand. "Historically the Fair was set up to build support for Homosexual Law Reform and what better way to celebrate the Fair's 30th anniversary than with a week-long programme of events!"
The Festival will take place in various venues around Wellington throughout the week. Harris tells express that there will be an opening ceremony at Parliament on the 5th of March to officially launch the festival.
Harris says that most festival events will be free.
Festival, Parade, and Fair details can be found at outinthepark.co.nz