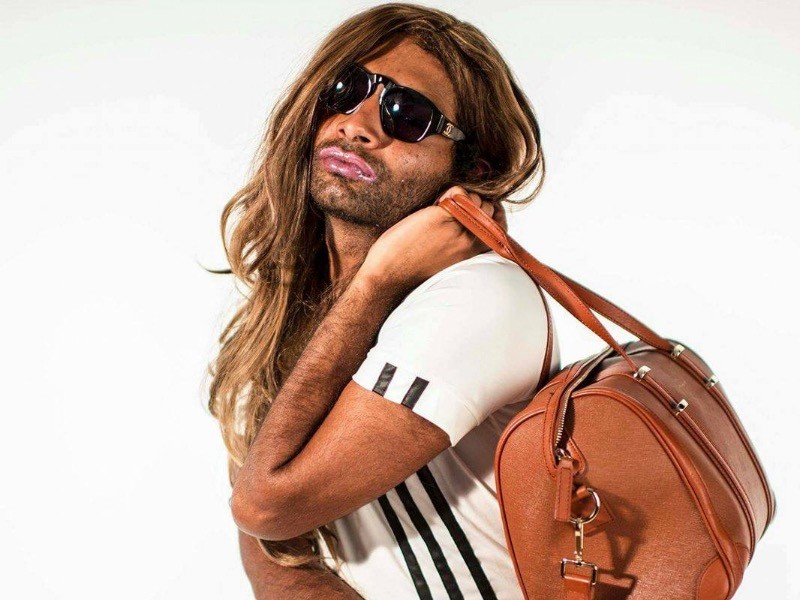 From the corners of social media pseudo-stardom comes Glenfield based selfie artist Vinay Hira in the outrageously sassy new production, Heteroperformative.
An unashamedly brash and refreshingly modern take on navigating identity, Heteroperformative is everything the Instagram Generation has been longing for. Witness Hira's vast back catalogue of digital art work move from online to on-stage in this identity crisis come renegade fringe masterpiece.
With a plethora of multiple personalities, Vinay explores the physical and emotional spaces in which he has dwelled; all the while searching for the man behind the masquerade. Speaking with express, Vinay comments on the meaning of the show's title, and how it relates to the performance.
"I live for puns and portmanteaus, but really the show is about having to stand up to expectations, and the different performances that I have to do in my life because of those expectations. In the show I play with some of the intersecting identities I'm faced with balancing – being Indian in New Zealand, being outside of a typical kiwi bloke gender norm, and being uncomfortably middle class on the North Shore – where the biggest aspiration one can have is installing an infinity pool in your house in Milford."
Vinay dips in and out of pop culture pastiche, existing in the liminal space between eccentricity and instability where both our deepest desires and greatest insecurities threaten to spill from our mouths.
As part of Basement Theatre's mini Pride Festival, Heteroperformative does not profess to targeting any particular audience, but instead speaks to points in human existence as a shared experience.
"I think that my work speaks to the very basic level of what it means to be a human. We want to be happy and be accepted, and this is something we are all looking for. Expression of the self is my self care, and I want to share my message of equality and freedom of expression with any and everybody."
A quirky feat of new age theatre, Heteroperformative marks the changing landscape of performance art in New Zealand. A must see for the self obsessed and the self critical, Heteroperformative will be playing from 9 to 20 February at Basement Theatre.
For more information and to book, visit iTicket.com