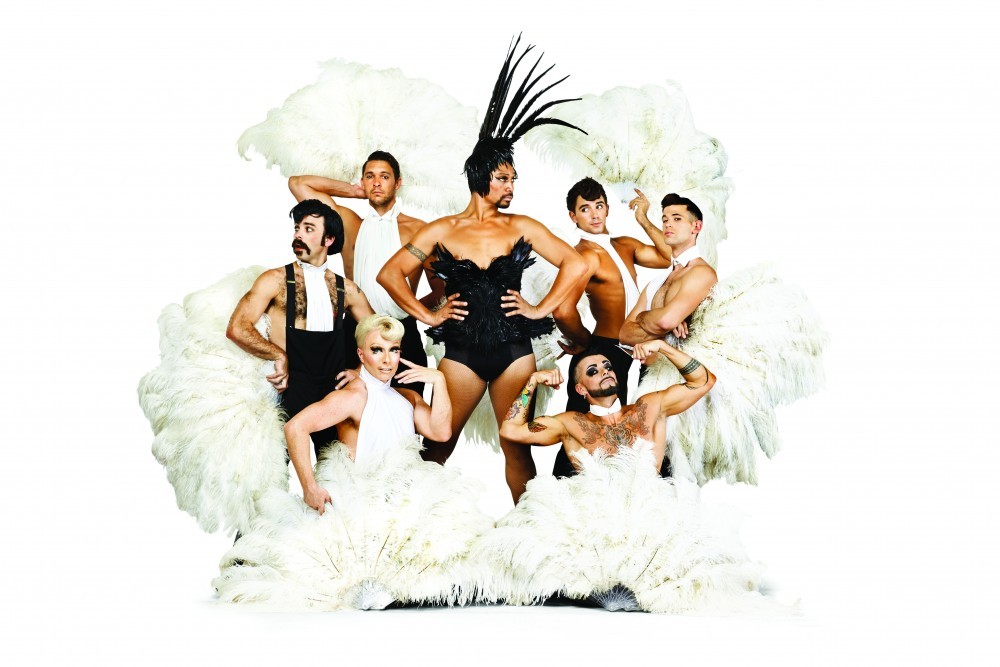 Glamorous Australian drag artist Dallas Dellaforce loosens the corset strings on 2016 Auckland Pride Festival sensation, Briefs.
If you like your circus with a whole lot of glam, then Briefs is the show for you! An awe-inspiring marriage of drag artistry, burlesque and cirque vivacity; this world renowned troupe has finally arrived on New Zealand shores to deliver their unique brand of in-your-face entertainment to the 2016 Auckland Pride Festival.
Lauded as "Aussie Cirque du Soleil meets Ru Paul's Drag Race", Briefs had humble beginnings in the back of a bookshop in Brisbane. Now seven years on the show has shaken up stages all over the world, taking up regular residencies in London and Germany when they are not taking their unique brand of balls out entertainment to the farthest reaches of civilisation (otherwise known as Darwin).
"It's a crazy animal" says drag sensation and Briefs star, Dallas Dellaforce. "It has grown and grown and become a beast!"
With on-stage seats, audience members will get up close and personal with the bodacious boylesque royalty as they are led through a labyrinth of lascivious acts by the  statuesque host, Shivannah.
"It's an interesting set up" comments Dallas about the on-stage experience, "it is going to be a lot more personal, and a lot more in your face". But Dallas reassures express that in spite of the close proximity, audience members need not worry about being pulled too far into the action.
"The show is always interactive on some level. There is that element of danger; that fear that you might be picked. But we are not about humiliating audience members, we are about including them in the show in a fun and cheeky way".
Strap yourselves in and get ready to be spellbound this 17 February to 20 February as Briefs takes the stage at ASB Theatre in Auckland.
For more information and to buy tickets, visit www.ticketmaster.co.nz.