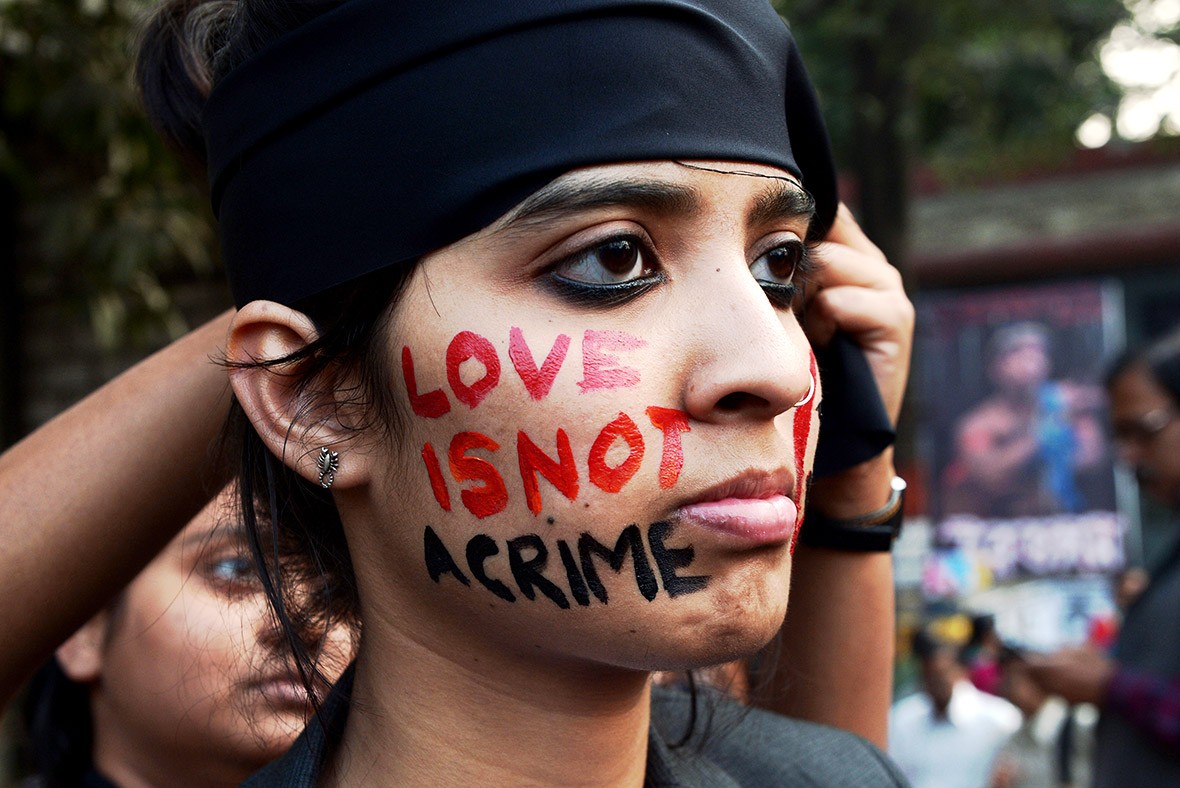 Since 1861, Section 377 of the Indian Penal Code has declared homosexuality an "unnatural offence" and "an order against nature". Those who are caught participating in gay sex are liable to suffer a 10-year prison sentence, and as a result of this governmental stature on homosexuality, it has remained one of the most taboo subjects in Indian society.
A ground breaking step towards gay liberation was made today when India's Supreme Court agreed to re-examine the colonial-era law that criminalises gay sex. The issue will be referred to the five-member constitutional bench whose job it will be to perform a thorough hearing and provide an outcome. "The matter is of such importance that it should go to a five-judge bench," Chief Justice T.S Thakur comments.
Countless members of India's GLBT community rejoiced upon hearing the news that this outdated law could soon be overturned. Although the decision is yet to be made, even the fact that the Indian government are considering overturning is a huge step towards acceptance and pride in India's rainbow community.
According to a Ministry of Health survey, over 2.5 million Indian citizens identify as queer, with an unnamed number either unwilling or unable to declare their sexuality. As a result of the prevalence of homophobia in India, The Time of India estimated the number of closeted Indian citizens "varies from 2% to 13% of the population".
With some inner-city bars promoting gay friendly nights, and an increasing amount of homosexual themes appearing in Bollywood films, will the overturning of Section 337 finally end the lawful persecution of homosexuals in India? Although a change in law is paramount, it will take time and effort from the community to change the deep seeded adversity to queer culture in India.
Setting an example at a governmental level is where it begins. As we as a nation celebrate the 30th Anniversary of the Homosexual Law Reform in New Zealand, we must simultaneously support our global comrades. India, we are with you.
Image Credit | A gay rights activist takes part in a protest against the Supreme Court ruling reinstating a ban on gay sex in Kolkata on 11 December 2013, Dibyangshu Sarkar/AFP