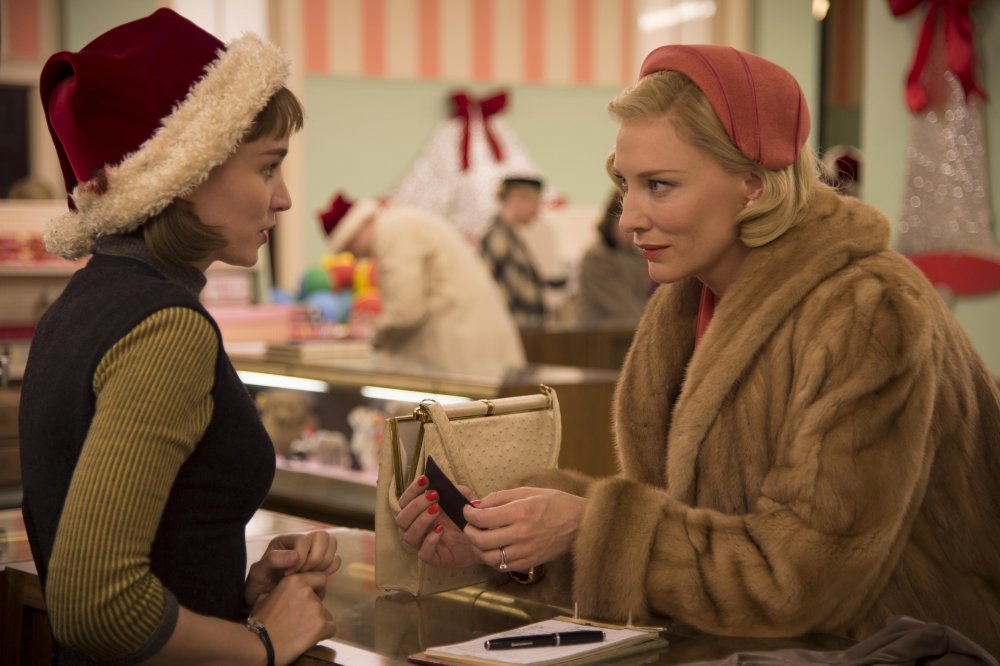 In spite of being shunned for the Oscar win for best film, a team of critics have come together to compile a list of the greatest LGBT movies of all time – and Carol has come out as number one. The list was put together by 100 programmers, critics, and film makers in celebration of the 30th year of the London LGBT Film Festival.
The poll results accounted for 84 years of queer cinema from over ten countries such as Japan, Thailand, Sweden and Spain.
Carol is based on Patricia Highsmith's novel The Price of Salt and was adapted for the screen by Todd Haynes. It was released in 2016 and has gained considerable acclaim worldwide because of it's unique feminist viewpoint and poignant subject matter.
"[Carol is] literally the lesbian film everyone has been waiting for. Translated to the screen, Carol is everything I loved about the book and then a million times more. It is spectacular, breathtaking cinema. I fell in love with it at first sight" says Emma Smart of the British Film Institute.
Haynes comments that he is "so proud of Carol" and it's placement as the number one LGBT film of all time. "Carol is in illustrious company with so many films I love, from Brokeback Mountain and Un Chant d' Amour to Happy Together and My Own Private Idaho."
"To see Carol enshrined in this way so soon after release is a testament to how beloved it is and how esteemed Todd Haynes is as a filmmaker" says Tricia Tuttle, Deputy Director of Festivals at the British Film Institute.
The success of Carol is a significant triumph in a long transition of LGBT focused films into mainstream cinema.