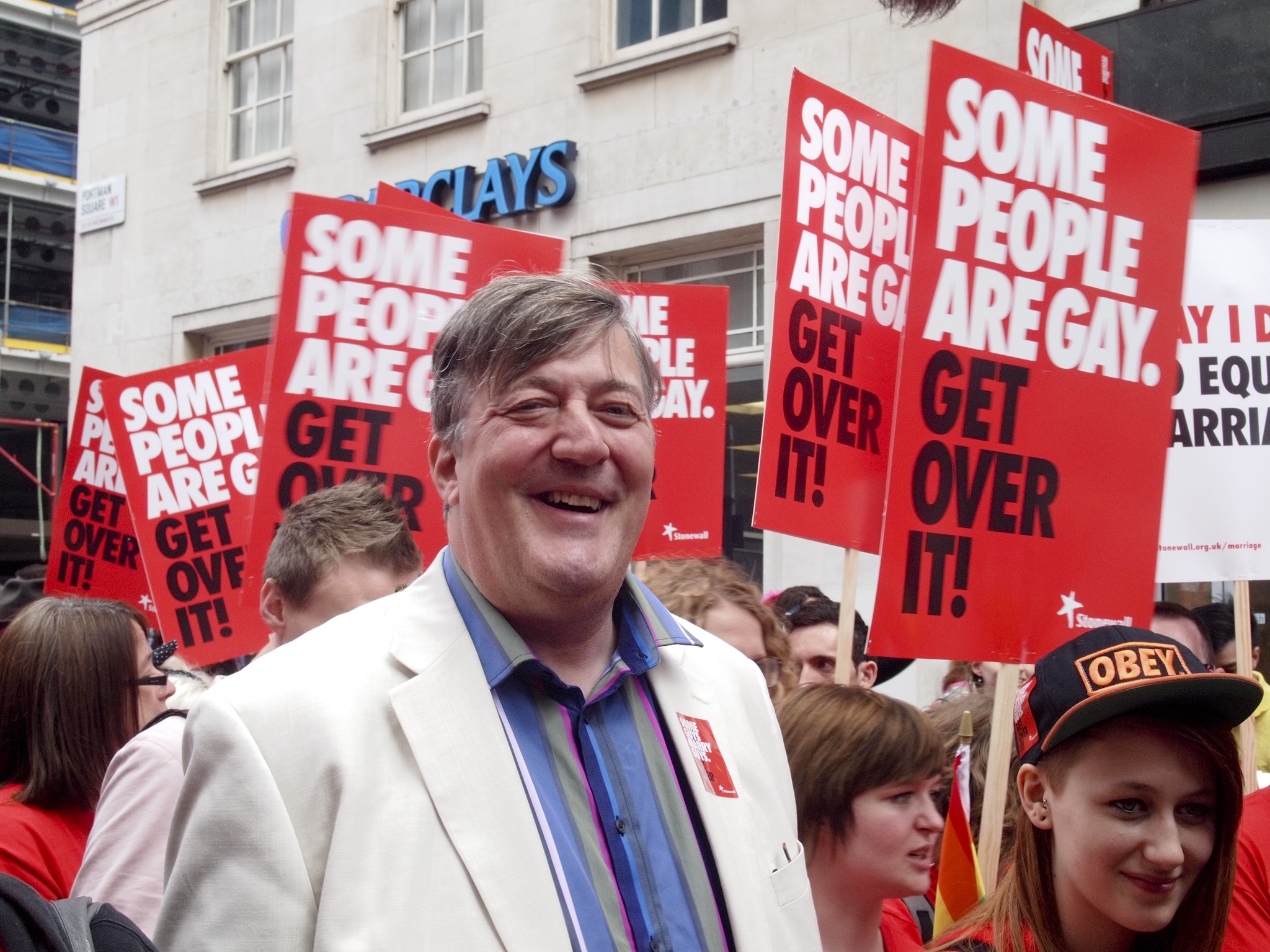 One of Stephen Fry's most widely loved and hated speeches about how God is "a maniac" has garnered him an unlikely nomination for a religious broadcasting award.
The openly gay intellectuals short speech in response to Irish broadcaster RTE's questions about if God existed explained that he believed that God would be "evil", "stupid" and "a maniac", for creating a world that is "so full of injustice and pain."
Much controversy surrounded his opinion which was quickly criticised by evangelical Christian groups, however the Archbishop of Canterbury surprised everyone when he responded "it is as much the right of Stephen Fry to say what he said and not to be abused by Christians who are affronted, as it is the right of Christians to proclaim Jesus Christ as their Saviour: that is his freedom to choose, that is given to us in creation."
The religious broadcasting awards aim to "promote thought-provoking, distinctive programming that engages with religion of all faiths, ethics or morality", which according to Fry's supporters (including the Archbishop), is exactly what Stephen Fry has done.
Watch Fry's speech below.
Source | RTE Ireland and The Guardian