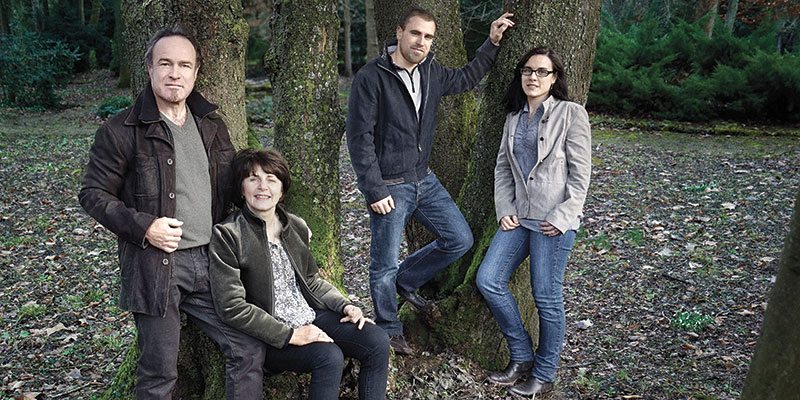 Growing up at the bottom of the world, I didn't experience the true pleasures of champagne until I spent a summer in France's Côte des Blancs, mere miles from the sumptuous offerings of the Grand Cru village of Avize. I'd spent my adult life pretending to enjoy the acrid effervescence of New Zealand's liquor store staples, sipping reluctant flutes at weddings or birthdays. Needless to say, I never expected a half hearted wine tour to culminate in a full blown champagne sodden epiphany. I did like champagne after all. In fact, I loved it.


Now thanks to Three French Vines, New Zealand's newest importers of authentic French champagne, you will love it too. Owners Andrew and Marie Lindsay comment that Three French Vines aims to introduce New Zealand to the true pleasures of privately nurtured, traditional champagne.
"Our motivation was simple: we wanted to share the champagne experience. New Zealand need to know what is out there." With a wealth of experience and respect for authenticity, the team at Three French Vines have selected a range of the most elite, independently produced champagne to tempt the taste buds of even the most discerning drinker.
Unlike more well known champagne houses, families such as the Jean Josselin's of Gyé sur Seine reject mass production to ensure the most consistently exceptional nectar in every bottle produced. Andrew Lindsay comments that "the thing to remember is the independent grower champagne has beauty, attitude, character and mystery." From riddling bottles by hand to the elegant frosted presentation, every aspect of creation is carefully protected by years of tradition that set the Josselin family apart from bulk manufactured supermarket brands.
Unsullied by industrialism, the delicate bubbles of the Josselin family Blanc de Blanc burst against your tongue and transport you immediately back to the golden age of champagne. At once fruity and savoury, each relished mouthful offered further rich hints of peach, almond, and delicate spice. Full bodied and lively, this vintage 100% Chardonnay sings of generations of experience and care.
Importing directly from the champagne region to your front door, Three French Vines has made French luxury fare affordable in New Zealand. The extensive range of exquisite products is quickly revolutionizing the way we think about champagne. Gone are the days of celebratory birthday bubbles – now you can enjoy premium, independently produced champagne no matter the occasion.
At Three French Vines we say why wait for an occasion to drink champagne, life is an occasion! Joie de vivre! Order now online at www.threefrenchvines.co.nz