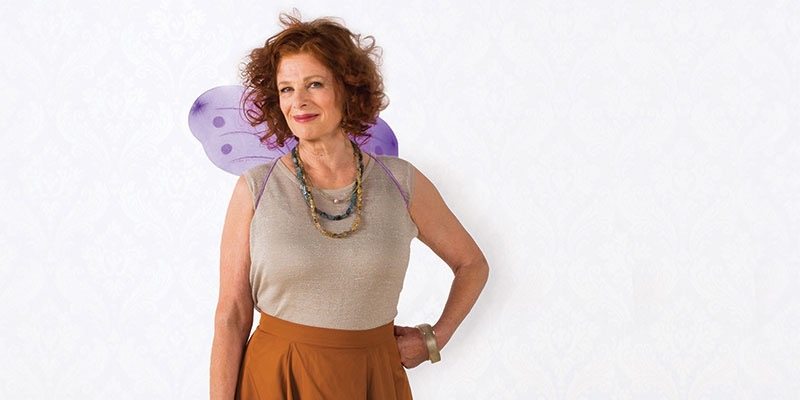 Debra Heather takes a look at Auckland Theatre Company's production of Roger Hall's You Can Always Hand Them Back.
Roger Hall, one of New Zealand's most adored playwrights, returns with British musical legend Peter Skellern (Love is the Sweetest Thing) to celebrate  forty years of smash-hit success with a light-hearted journey through all of the pleasures, trials and tribulations of grandparenthood.
You Can Always Hand Them Back is full of laughter and tears from start to finish, and the masterful collaboration between Hall and Skellern is beautifully blended with a combination of wit, emotion, and melodic songs to entertain the crowd. 
It's a story many might relate to. Maurice (Peter Hayden) and Cath (Darien Takle) are busy retirees. After years together, they are still very much in love and enjoy their lives, yet, since their children have left home, they've suffered a bit of dreaded empty nest syndrome – something most parents understand after their children have flown the coop.
After the two retirees get into the groove of being children free, they find themselves looking forward to retirement filled with golf, gin and vacations overseas. That is before, of course, their grandchildren come into their lives.
Most grandparents will say that having grandchildren is one of the greatest joys in the world. That first smile, the first time they say, 'grandma or grandpa', yes it's all grand, now isn't it? You Can Always Hand Them Back takes a hilarious look at both the good and bad of grandparenthood.
Being a grandparent is going well for Maurice and Cath… until being a doting grandparent turns into becoming a free babysitter. That's when the grand in grandparent turns into changing dirty diapers and car-pooling and before you know it, it's like parenthood all over again! There's just one thing that's different – You Can Always Hand Them Back!
The Auckland Theatre brings us yet another fantastic stage masterpiece – a must see play for all, and particularly resonant if you are a parent or grandparent.
Running from Thursday 31 March to Thursday 16 April at Skycity Theatre, book now for this domestic treat at www.atc.co.nz
Disclaimer: Please note that print versions of this article cite George Henare and Linda Milligan in the roles of Maurice and Cath. Express would like to rectify this misinformation and state that Darien Takle and Peter Hayden will be playing these respective roles in this production.