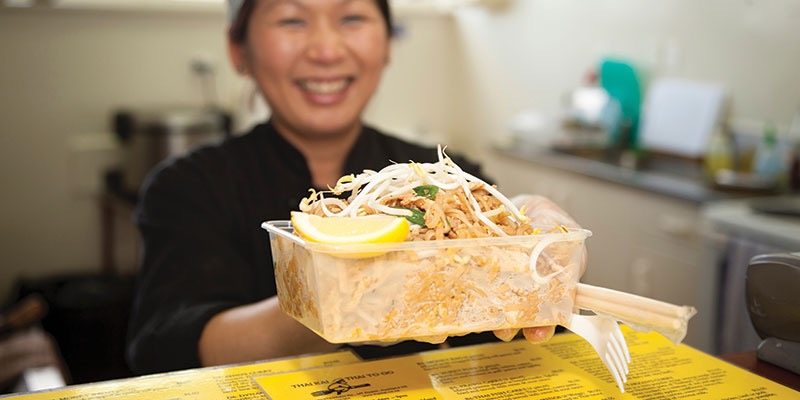 Oh my Gorgonzola!
It was great to see so many of our favourites pick up awards at the 2016 New Zealand Champions of Cheese Awards last month. For the first time in five years a blue cheese took out the supreme award (Puhoi Valley Kawau Blue). Some of our favourite artisans like Mercer Cheese, Aroha Organic Goat Cheese, Crescent Dairy Goats, Over The Moon Dairy Company and Origin Earth won categories. It seems the cheese scene just gets better and better every year!
A Taste of Colombia
We finally got around to trying the Colombian joint, El Humero, in Takapuna and we're so glad we did. Great BBQ meats cooked traditionally with authentic sides like arepas and patacons – delicious. What's even more exciting, is this month the lane it is part of – Fortieth and Hurstmere – is getting a branch of Ponsonby Central favourites Burger Burger and Fish Fish. Add this to Bird on a Wire, Dante's Pizza, and Kombi Coffee – all already in residence – and shoresiders will have a new favourite hangout for casual, but top quality food.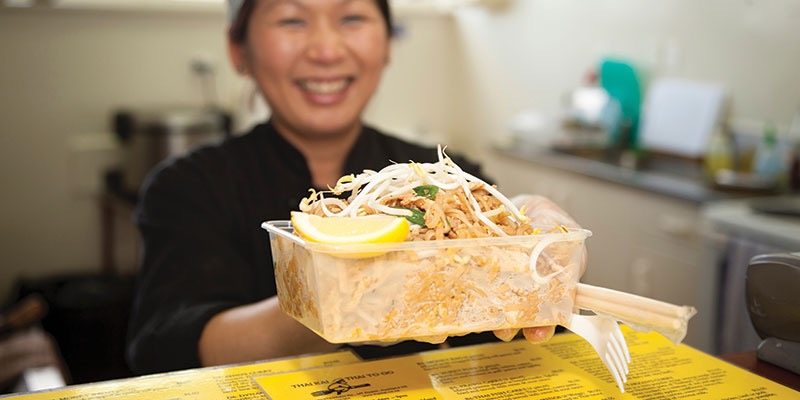 Feeding Frenzy 
Puketāpapa is one of Auckland's most ethnically diverse areas and for the first ten days of this month you can go on a feeding frenzy around 40 participating international eateries in Mt Roskill, Hillsborough and Lynfield and try their signature dishes for $12 and under. There's Indian, Thai, Chinese, European, Middle Eastern and everything in between and it's well worth popping along, if past years are anything to go by. For more information search Taste of Puketāpapa on the Auckland Council website.
The Art of Food
What a combination! One of our favourite community culinary experts, food writer Sam Mannering (pictured), and the fabulous team behind Ceremony, in Grafton (go there soon for their incredible sandwiches if you haven't already) have collaboratively relaunched Homestead, a daytime eatery at the gorgeous Pah Homestead. Incredible contemporary art and now great food too in a historic building in pretty Monte Cecilia Park. Sounds perfect to us and we can't wait to check it out.
www.facebook.com/homestead.company
Malaysian Madness
Don't be sad about the temperatures dropping. Use it as an excuse to indulge in learning to cook some gorgeous warming dishes to get you through winter. We are huge fans of Sachie's Kitchen and love the idea of her Malaysian classes on the 5th and 19th of this month. Who wouldn't want to learn to make dishes like Roti Chanai, Nyonya Chicken Curry, Laksa and Satay from a great cook? Sign us up! Sachie's Kitchen, Axis Building, Unit 1:4, 91-95 St Georges Bay Road, Parnell, www.sachieskitchen.com