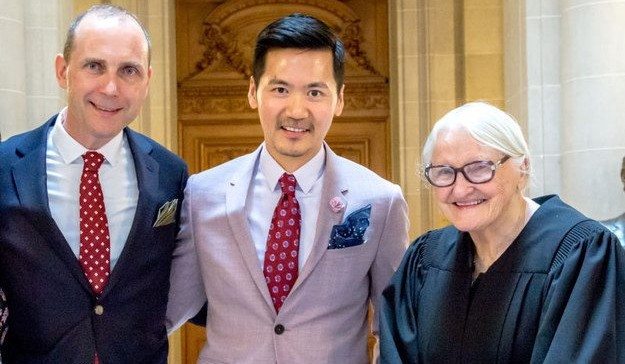 Hanscom Smith has married his Chinese male partner Lyu Yingzong (Eric Lu) in a ceremony in San Francisco, California.
One of the USA's most senior diplomats and Consul General in Shanghai has married his long-term partner during his holiday leave in the US. Hanscom Smith announced the marriage on the US Consul General Weibo account, saying "it is time to share some happy news with you all."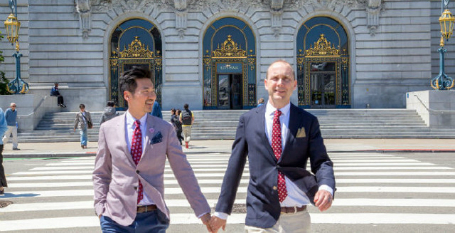 The announcement has been mostly greeted with well wishes for the newlyweds by Chinese netizens.
Smith is from Maine in the US and has served as Shanghai Consul General for many years. He previously served in the Office of Japanese Affairs at the Department of State and as the team leader at the United States Provincial Reconstruction Team in Muthanna Province, Iraq.
He was also a diplomat serving in the U.S. embassies in Yaoundé, Cameroon, Copenhagen, Demark, Phnom Penh, Cambodia, Bangkok, Thailand, Kabul, Afghanistan and Beijing, China.
The American diplomat is following in the footsteps of former UK Consul General in Shanghai, Brian Davidson, who married his same-sex partner, Scott Chang, an American citizen, at the official residence of the UK ambassador to China in Beijing in 2014.
Same-sex marriage is not currently legal in China nor does it recognise union's that took place elsewhere.

Source | Fridae.asia