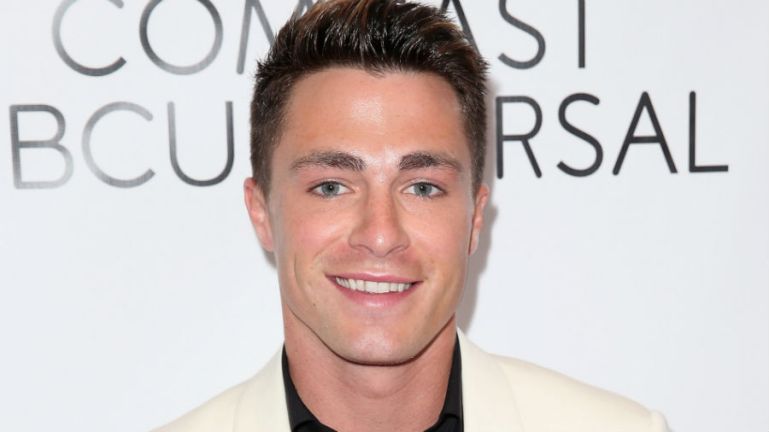 In an interview with Entertainment Weekly, small screen heart throb and centre of speculation regarding his sexuality, Colton Haynes, has confirmed that he is gay.
'I felt like I was letting people down by not coming forward,' the former Teen Wolf and Arrow star tells Entertainment Weekly in reference to a highly publicised comment posted on Tumblr in January. A Tumblr user asked about Haynes' 'secret gay past' to which the actor replied 'Was it a secret? Let's all just enjoy life & have no regrets :)'.

However it has remained unconfirmed whether Haynes' comment was a confirmation of his homosexuality. He remained coy in the face of media onslaught which he says triggered a great deal of anxiety in him. Haynes' told EW that he has struggled with anxiety since a young age and decided to slow down his career to deal with his own personal problems. Unfortunately, he says that the huge amount of attention draw towards him after this comment was "a complete shock. I wasn't ready to be back in the headlines.
"I should have made a comment or a statement, but I just wasn't ready. I didn't feel like I owed anyone anything. I think in due time, everyone has to make those decisions when they're ready, and I wasn't yet."
Haynes' comments that being a closeted actor means acting 24 hours a day. "People want you to be that GQ image that you put out, but people don't realize what it's like to act 24 hours a day,' he says. 'I'd go home and I was still acting…People who are so judgmental about those who are gay or different don't realize that acting 24 hours a day is the most exhausting thing in the world."
Haynes' interview with EW marks a step back into the public eye coinciding with his role as Rob Lowe's son on The Grinder.