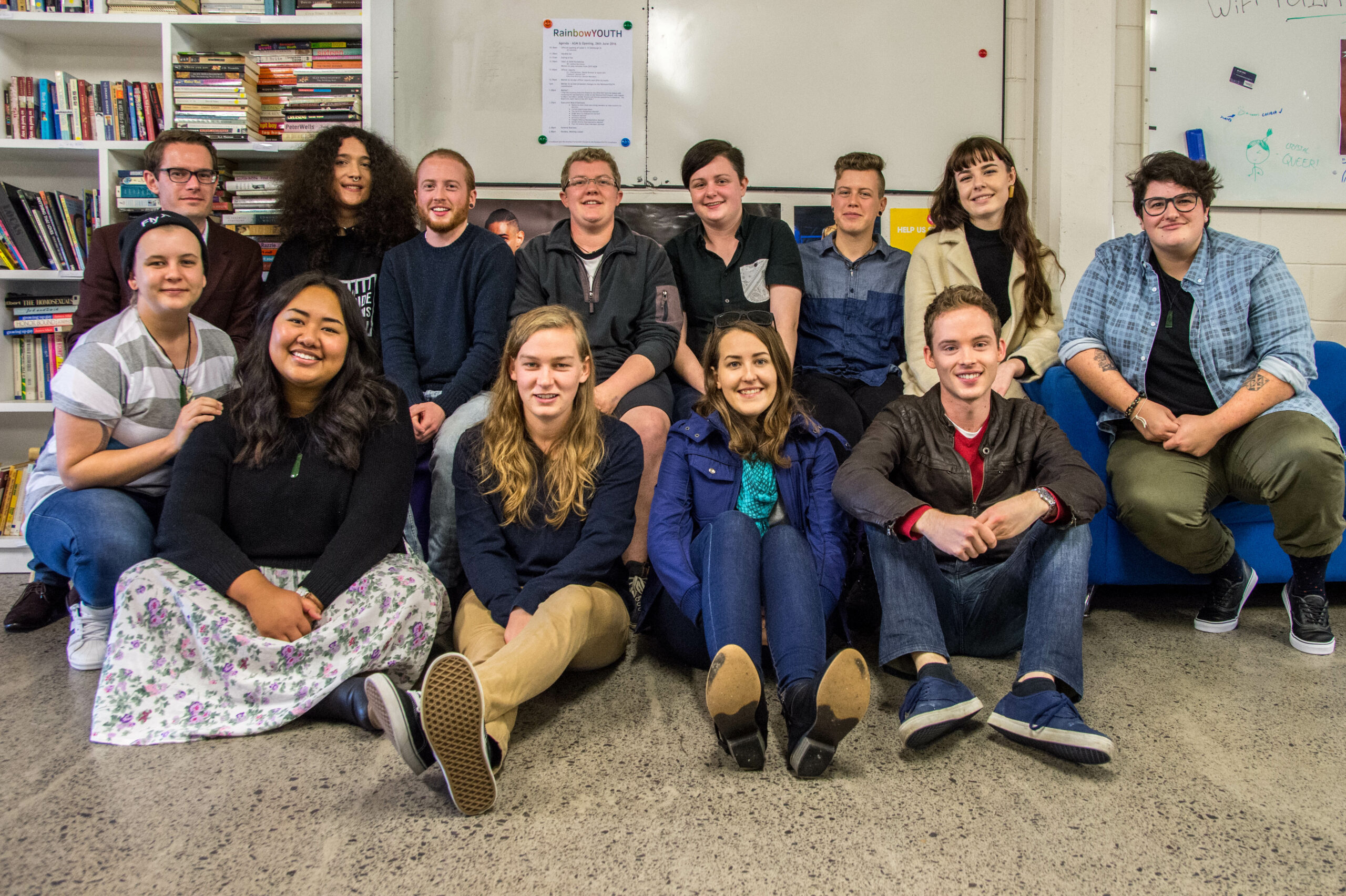 Rainbow Youth have officially opened their new premises on Edinburgh Street in Auckland Central with a ceremony led by Matua Pierre and attended by many community members.  The opening was emotional and charged with energy including performances by key members and a powhiri to welcome visitors into the exciting new space.
The AGM followed in which the members of Rainbow Youth passed save  several constitutional changes including changing the official language the organisation uses from "queer and trans*" to "queer and gender diverse."
The elected Executive Board that will take charge this year are Emilie Rākete (Tangata Whenua Rep), Taine Polkinghorne (Gender Diverse Rep), Sophie Sills (Co-Chairperson), Joel Gatland, Rachel Brebner (Co-Chairperson), Debra Doyle, Ryvre Thompson, Hamish Tait (Treasurer), Beth Maynard (Secretary) & Jake Angus (not pictured).