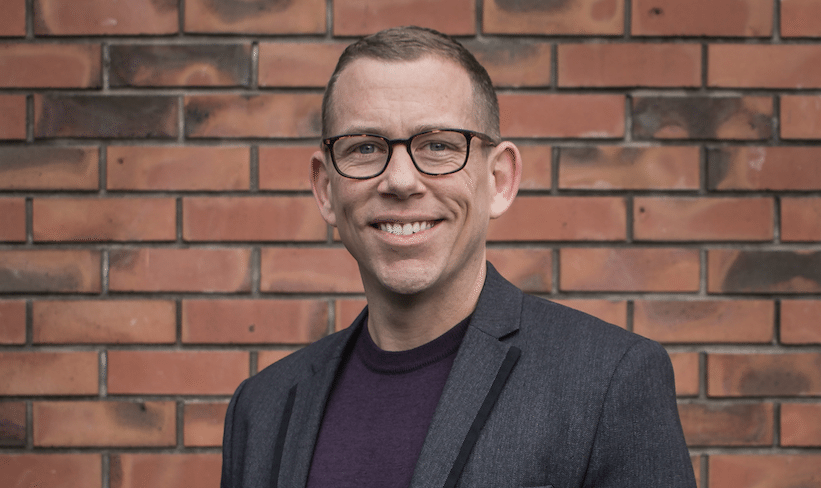 The New Zealand AIDS Foundation has welcomed former board member Jason Myers back to the NZAF whanau as the new Executive Director.
Jason tells express that with only three days in the role under his belt, he feels as if he had already settled in, already knowing a lot of the staff from his previous roles in the organisation. Before Jason resigned from his role as board member to shot for the top spot, he was also a policy advisor and worked with LYC for eight months. On top of this, Jason also worked in a senior role for Oxfam New Zealand where he headed advocacy and campaigns for the company.
"It feels like i've come home" says Jason as we sit down in his re-jigged office. It has not taken him long to make the place his own, signifying a commitment to the position for the long term. "It's an awesome team, and I already have a familiarity with the organisation" he says.
Jason says that since announcing his appointment, he has been "overwhelmed by the positive response" from within NZAF and from the wider community. He says that although the two previous Executive Directors have done amazing things in the role, the community were happy to see a gay man back heading the predominately rainbow focused organisation.
The number one priority, Jason says, is to finalise the strategies that outgoing Executive Director Shaun Robinson put in place. He says that the three-tiers approach to ending HIV infection within ten years time is "one hundred percent realistic" and can only be achieved through combination prevention. This means that although promoting condom use will still be a huge aspect of NZAF's strategy, more credence will be placed on secondary measures such as testing people who may not be aware they are living with HIV, and treating those members of the community who are already living with the disease. Jason informs express that advocating for PrEP is another aspect of this model which includes a local research study in conjunction with the University of Auckland and Auckland Sexual Health.
Changing policy, Jason says, is the most important change that NZAF can make in the short term. He says that the existing CD4 threshold is one of the biggest road blocks in preventing the current strategy from working fully. The CD4 threshold determines when someone suffering with HIV can access treatment. Outdated, the policy requires people living with HIV to get "sufficiently sick" before they can go on medication.
"It's time to get angry" says Jason.
The new Executive Director would like to see a lot more education around what the CD4 threshold is in the community, as well as within the medical professions. He says that people who are not effected by HIV in their lives often don't even have the opportunity to learn about it. He says education would be "a powerful call to action."
"We have the potential to reach the whole community" Jason ends, "Watch this space!"
With great enthusiasm, Jason has taken the helm of NZAF with a forward thinking attitude and mountains of experience.