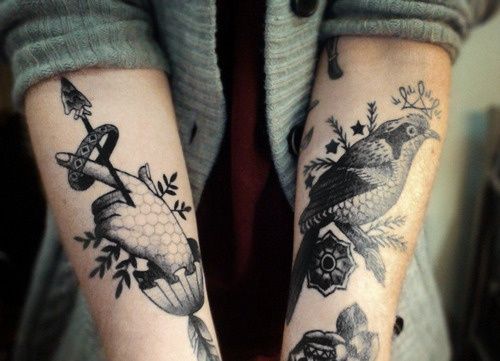 Two Hands Tattoo on Ponsonby Road will be holding a flash day fundraiser to help to raise funds for RainbowYouth's I'm Local Project tomorrow!
All proceeds from the flash day, taking place at the Two Hands studio today, Thursday 25 August, from 12 noon to 8pm, will be donated to RainbowYouth's initiative.
"The aim of the 'I'm Local Project' is to make sure that communities all over Aotearoa are set up with the resources to help queer and gender diverse people get access to identity affirming information and education."
"Two Hands Tattoo have been awesome supporters of RainbowYouth" says RainbowYouth Communications and Operations Manager Toni Duder. "They ran a fundraiser in 2014 for us during the Auckland Pride Festival and have now come on board to help raise some funds to go towards our I'm Local Project crowdfunder"
Duder says that even she got a tattoo at the last flash day.
Artists who have donated their time and skill include Joshua Solomon, Richard Warnock, Horifuku, Rob Mckenzie, Sera Helen, and Kieran "Milk." Examples of each artist work can be found on their social network pages below.
"We're super excited and grateful to these awesome artists for giving their time to support us!"
This flash day is a walk-in only event, so get down to Two Hands Tattoo at 127A Ponsonby Rd, Ponsonby, Auckland at noon tomorrow. 

Joshua Solomon @j.j.e.s__________
Richard Warnock @richardwarlocktattoo
Horifuku @horifuku
Rob Mckenzie @robbietherobber
Sera Helen @serahelentattoo
Kieran "Milk" @Kjmilk