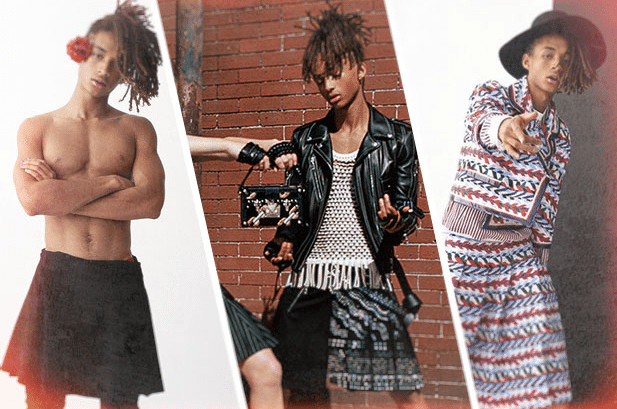 Jaden Smith has locked lips with a male co-star in Netflix's newest series, The Get Down.
Known for his refreshing disregard for gender norms, Jaden Smith has begun his small screen career in a role which includes him locking lips with a male co-star.
The Get Down is a musical drama set in the 1970s and follows the lives of artistically talent teens living in the South Bronx in New York City. The series is directed by Baz Luhrmann.
Smith is playing Marcus Kipling, a 'psychedelically talented and enigmatic graffiti writer' from the Bronx.
In a statement from Luhrmann to Entertainment Weekly he said 'Recently, Jaden has been seeking diverse and challenging roles and this is a testament to his passion to grow in the craft.'
A role in which Smith can explore alternative relationships seems perfectly suited to a young man who turns away from tradition, particularly in terms of gender.
Speaking with GQ Smith said, "I don't see man clothes and woman clothes.
"I feel like people are kind of confused about gender norms. I feel like people don't really get it. I'm not saying that I get it, I'm just saying that I've never seen any distinction."