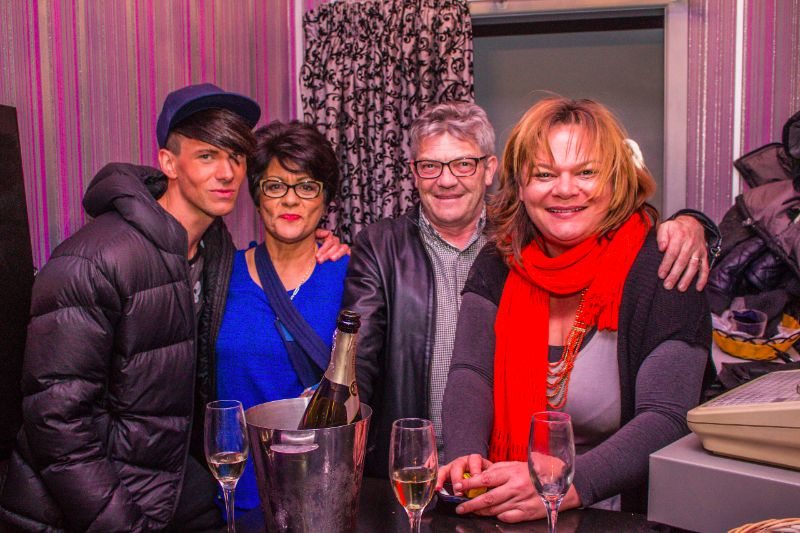 Wigarama wowed audience for another year, showcasing talent from all around New Zealand while raising money for the Cartier Trust, a charitable organisation created by community heroine Karen Ritchie.
The Cartier Charitable Trust, formerly the Cartier Bereavement Charitable Trust, was established in the memory of Ritchie's late friend Courtney Cartier, a drag artist who passed away from lymphatic cancer  after living with HIV, to assist in funeral costs for people who have passed away as a result of HIV-related illnesses.
"It was a wonderful night, a wonderful night!" says Ritchie, boasting a plethora of amazing acts including fledgling to veteran drag acts who have always been a huge support to the event and the Cartier Trust as an organisation.
"It was absolutely beautiful. [Wigarama] has been going on for years and has always been supported by the drag community, and the [rainbow] community at large."
Ritchie says that it was humbling to see so many young drag artists participating in the event which raises money to support people living with HIV related illnesses.
MCed by the incomparable Steven Oates and Buckwheat, Wigarama once again consolidated its place in the queer community as the absolute must-attend event of the year. Everyone who was anyone mounted the stairs to Encore Cabaret's interior, met familiar faces along the way, and experienced the extent of real essence of community.
Ritchie continues, "I find that what people really enjoy [about Wigarama] is amazing community spirit. Everybody is hyped up, has a good night, glad to see each other, and there is no dramas. It's a cruisy, beautiful night!"
The event raised a total of $1,625 to be directly donated to the charitable trust, with $300 of this being raised by way of raffle, facilitated by Grady Elliot of Family Bar and Club.
Ritchie says that the trust  "[is] very happy with the takings on the night", which the creator and trustee says will be used to assist people living with HIV-related illnesses. She says that this falls in line with the recently announced name change from the Cartier Bereavement Charitable Trust to the Cartier Charitable trust.
"Fewer people are dying from HIV-related illness nowadays" she says, going on to say that "the name change is really so that we can be a little bit more open to what we want to support as well."
Ritchie says that by widening the scope of the trust, Cartier will be able to donate funds towards other aspects of living with HIV, such as paying for transport to and from doctors' appointments, and other necessities. However, she reassures us that all money which has been donated previously, with the intent of helping to fund funerals for people who have died from HIV-related illnesses, will remain there.