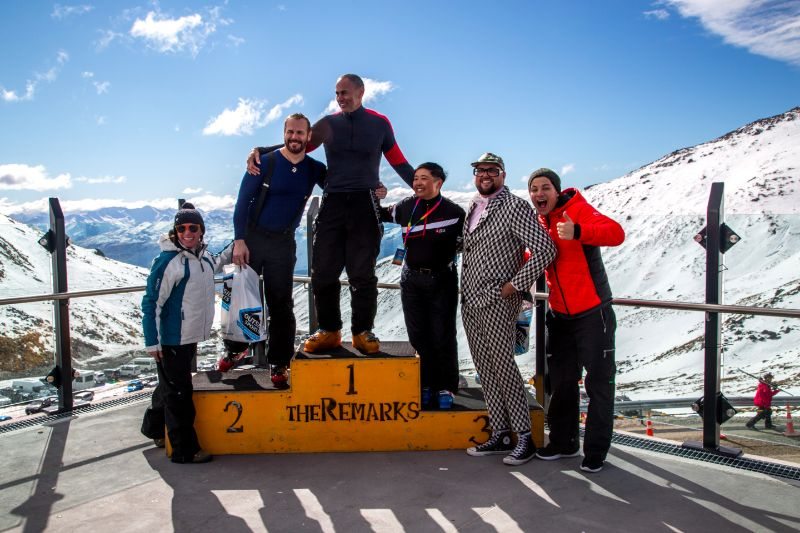 Diversity Day at the Remarkables
Monday 29 August
Remarkables Ski Field, Queenstown
Photos: Tracey Green
A fabulous day was had by all at the Remarkables Ski Field in Queenstown in celebration of diversity. Guests turned up in droves to witness the fabulous Drag Race that took place on the snow and had a gay old time surrounded by rainbow banners and finely dressed queens! The day was topped off by a wind-down drink at the Bathhouse in Downtown Queenstown before we rested our muscles and worked out our brains at the LYC Quiz Night!