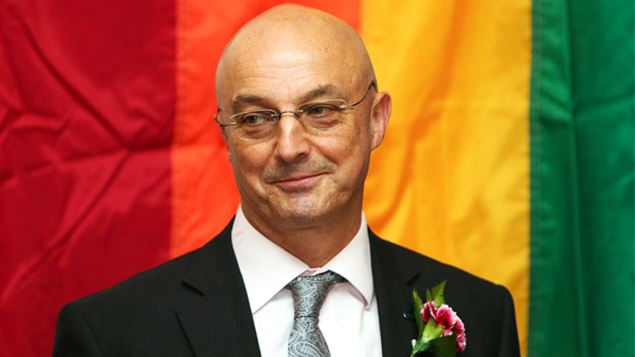 Out and proud gay MP Kevin Hague made his valedictory speech last night at Parliament. After serving the public for eight years as a politician, Hague is departing for greener pastures as the Chief Executive of Forest & Bird.
A proponent for rainbow rights, Hague thanked fellow MPs Ruth Dyson and Louisa Wall for their joint work on marriage equality, and Nikki Kaye for her help on "a Bill to completely overhaul the adoption law".
He said he leaves behind three important projects for the LGBT+ community, after the success of marriage equality:
Improving health services for trans gender New Zealanders
Wiping the convictions of gay men before the homosexual law reform, and an apology for them – this petition is currently before the House
Have the Education Review Office be required to audit the safety of all schools for their LGBT+ students. As he said, "we showed in 2014 that most secondary schools do not provide such a safe environment, and that the Education Review Office never exposes that".
In addition, Hague recognised the great work he has done in the way of improving workplace health and safety (in the wake of the Pike River tragedy), as well as improving standards of living among those in poverty.
Hague's departure comes after he lost his bid to replace Russel Norman as the Green co-leader.
Although he never made it to Government, and will never be a Minister as a result, he will be sorely missed as a rainbow stalwart in the debating chamber.
Watch his whole speech, and to read Kevin Hague's message on his Facebook page below:
Barry Coats, next on the party list, will be replacing his seat in Parliament as he moves into his new position in two weeks.