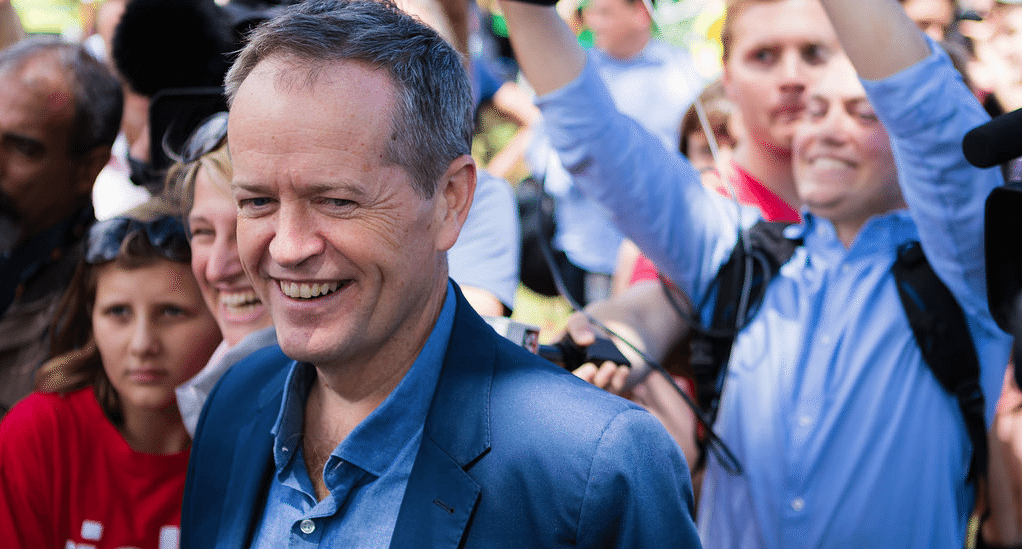 Article and picture: Sydney Star Observer
Federal Opposition Leader Bill Shorten has confirmed the Labor party will block legislation to hold a plebiscite on marriage equality.
The decision the caucus made today followed Shorten's and Deputy Opposition Leader Tanya Plibersek's advice to not support the parliament.
Plebiscite legislation is now unlikely to pass the Senate as the Greens, Nick Xenophon Team and now Labor will vote against it. Shorten addressed media this morning surrounded by rainbow families and explained why Labor decided not to support the plebiscite.
He accused the government of shifting the goalposts on what changes would be made to the Marriage Act in the event of a 'yes' vote, which included allowing religions and marriage celebrants to refuse to marry same-sex couples.
"Imagine if we had been foolish enough to rush into this decision and support a plebiscite then we find out that the plan which Brandis and Turnbull had, again caving in to the right, is to water down discrimination laws," Shorten said.
"Of course Labor supports religious freedom in this country but there are already laws in place to prevent discrimination.
"What sort of case are Turnbull and Brandis putting up when they are asking us to agree to their legislation, then at 11 pm, the night before, they drop out legislation changing the rules of the game mid-game?"
"We are closer than ever before to reaching marriage equality and we are being met with needless stalling tactics."
Shorten said the caucus voted unanimously to block the plebiscite and that marriage equality should be decided by a free vote.
"There is more than one door to open to achieve marriage equality," he said.
"The easiest way is….legislate."
Advocacy groups spent months campaigning against the plebiscite and have welcomed Labor's decision, including the Victorian Gay and Lesbian Rights Lobby (VGLRL) who is calling on all parties to work together to legislate for marriage equality through a free vote in 2016.
"There are currently two alternative marriage equality bills in Parliament that don't involve a plebiscite. With the support of Coalition MPs, either of these bills could see marriage equality achieved this week," VGLRL Co-Convenor Rachael Hambleton said.
"We just need to look at the consistent public polling that shows the majority of Australians support marriage equality.
"We are closer than ever before to reaching marriage equality and we are being met with needless stalling tactics."
The NSW Gay and Lesbian Rights Lobby (NSW GLRL) said today's decision by the federal Labor party room to not support legislation allowing a plebiscite is a win for common sense and community welfare.
"It has always been our belief that the most effective way of achieving marriage equality is with a free vote in the Parliament," NSW GLRL co-convenor Lauren Foy said.
"Along with countless other LGBTI community groups, we've held grave concerns about the impact of a plebiscite on millions of Australians. The ALP's decision is the right one, but this isn't the end of the issue – it's just the beginning.
"Attention will now shift to continuing meaningful discussions with MPs from all parties in order to achieve marriage equality as soon as possible."