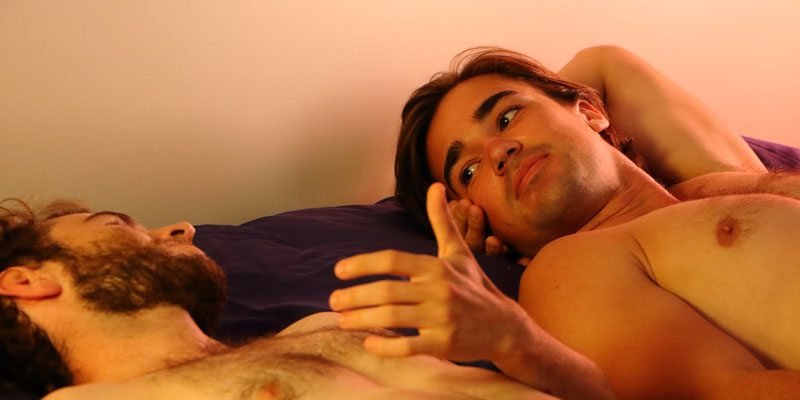 If you haven't watched Two Naked Gay Guys yet, you can now do so on two LGBT+ streaming services: REVRY and Dekkoo.com.
The New Zealand-produced show has now over 250,000 unique views and gets over 1,000 views a day ever since its release in March on Youtube.
The initial four episodes, which were crowdfunded with the support of the Emerging Artists Fund, have gotten Two Naked Gay Guys a finalist spot in the Special Interest category for the NZ Webfest. Creator Conan McKegg says, "we've been blown away by the enduring popularity of the series".
The second series has already been written, with 2NGG Productions (the company behind the show) waiting to hear if its application for funding from NZ On Air has been successful.
"We want to expand our story beyond the bedroom, with the second series moving away from discussions on sex and looking closer at the emotional consequences of dating. We also want to explore other types of relationships commonly seen in the LGBT community with the same non-judgemental approach that we approached hook-up culture in season one."
The Webfest will be held Saturday 19 November at Media Design School, Auckland, and we hope Two Naked Gay Guys takes home the win!